Underworld Conductress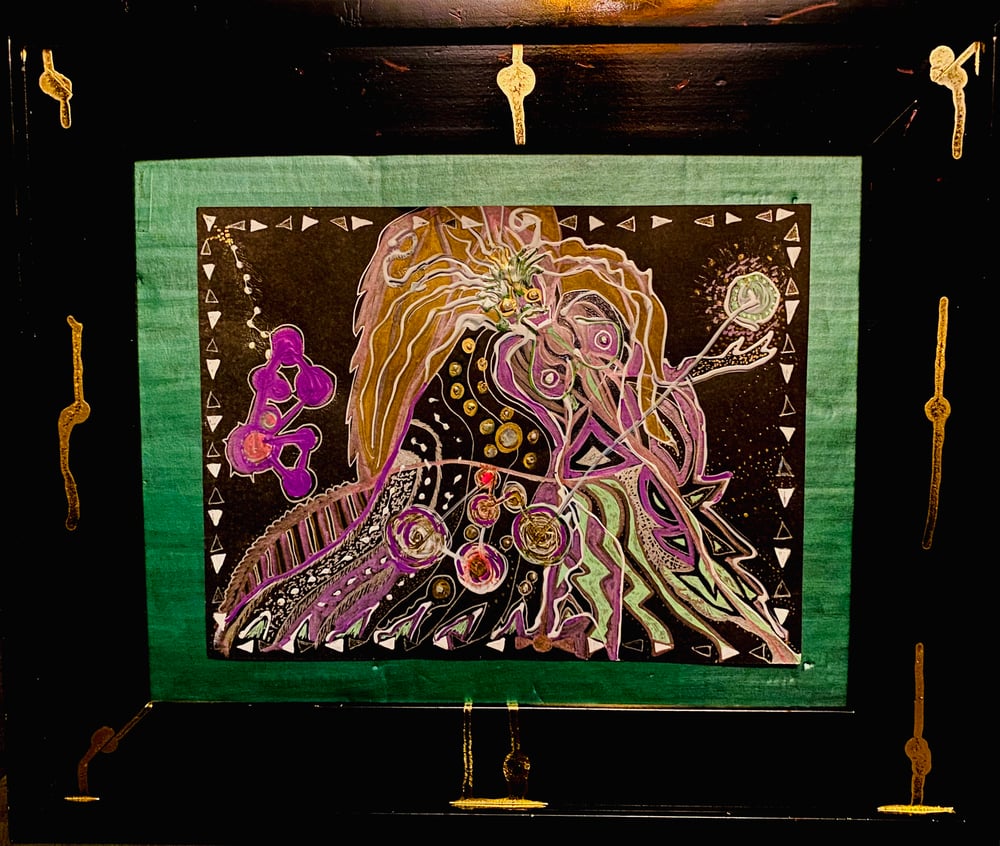 Creep up behind this lovely maiden and you might get struck, shocked, or electrified. Put it on the wall across from the john to fully absorb the nuanced beauty of this underworld queen.
Conducting the dark symphony of a forgotten spring, her electromagnetic orbs transform dark into light and the hideous into enchantment.
Dimensions:
16"h x 18.5"w
The determined experimenter is always one step ahead of the narco-swine.
A wino / sharlee collaboration.