The Creative Cauldron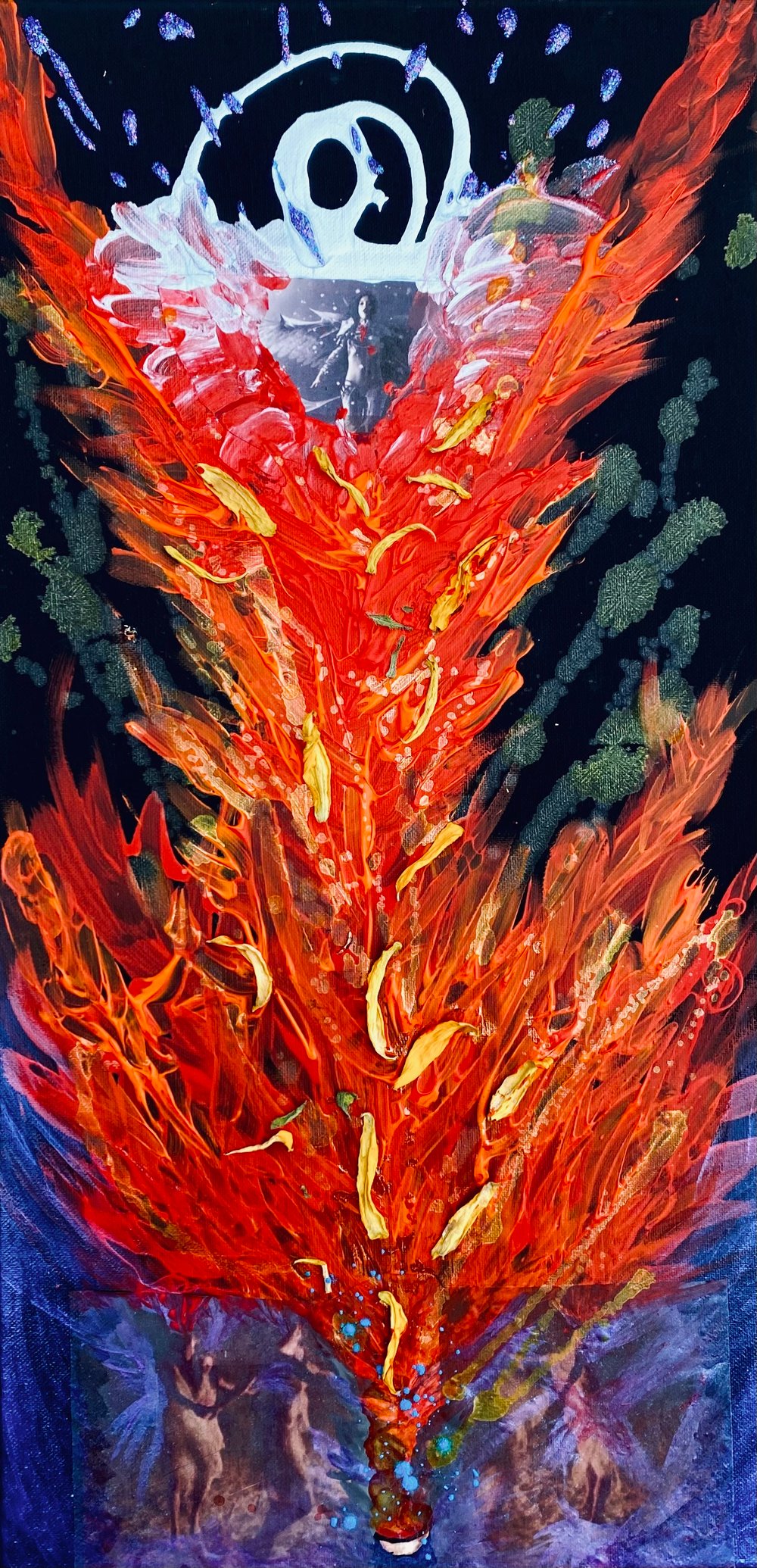 By way of faithful trust, reckless abandon, and coven's ancient rhythm, spirit takes miraculous flight.
Inspired by love, friendship and the ace of cups.
Dimensions:
24"h x 12"w
Note: this piece does have dried flower petals on it. If any damage to them occurs in transit, replace with any flower petals you can source to bring it back to life, and resurrect the phoenix.
From Sharlee's Fairies.