Poison Dart Frog Trippin on its own Juices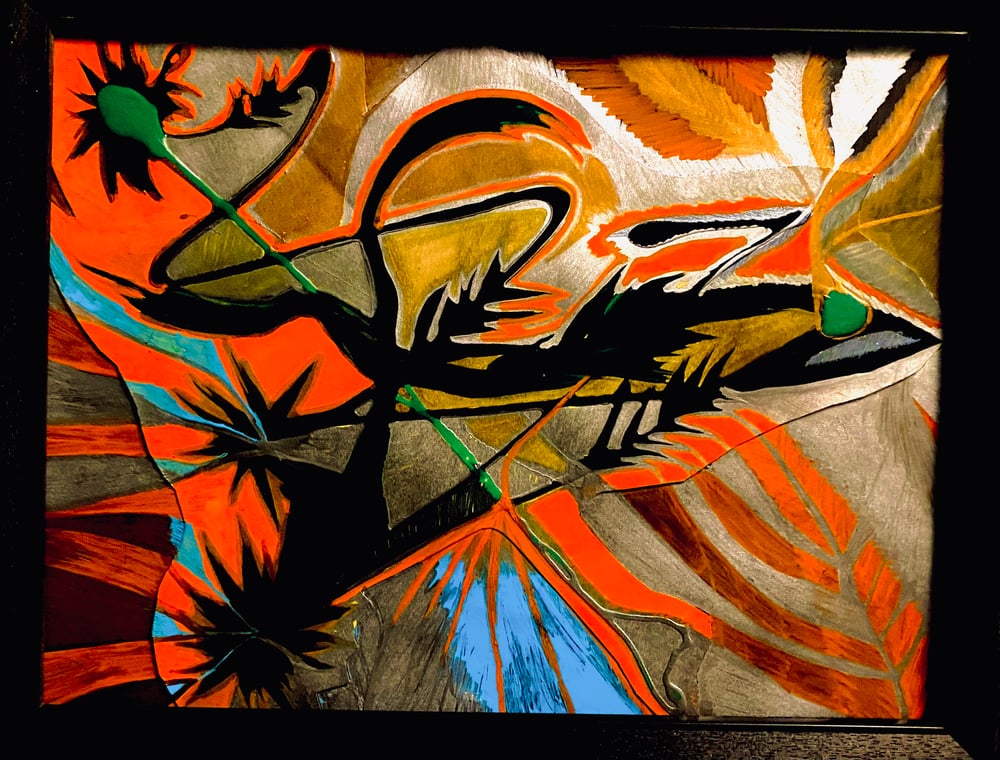 From Sharlee's Fairies.
This poison dart frog is high as hell on life and taking a leap of faith off of the cliff and over the mountain. Pura Vida!
Dimensions:
9"h x 12"w
Flip this one around to see his many faces...