Familiar Feeling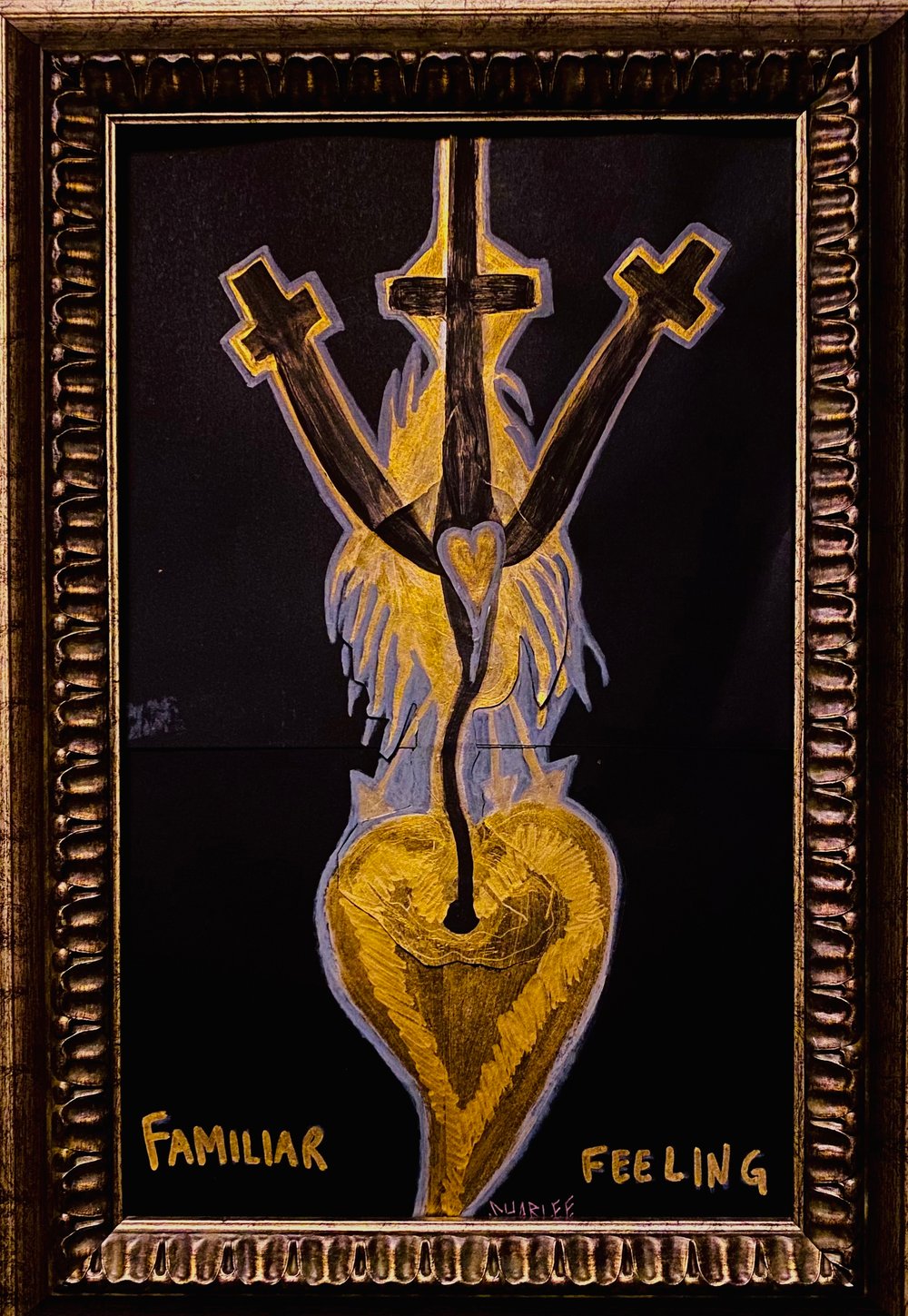 Sometimes only pain is real, and nothing weighs heavier than grief. In those moments, the only seed of comfort may be that everything will always change again.
A force for healing, this piece is inspired by the 3 of swords.
Dimensions:
20"h x 14"w
"Your joy is your sorrow unmasked"
-Kahlil Gibran
From Sharlee's Fairies.