8 of Swords Redeemed - Treasure Chest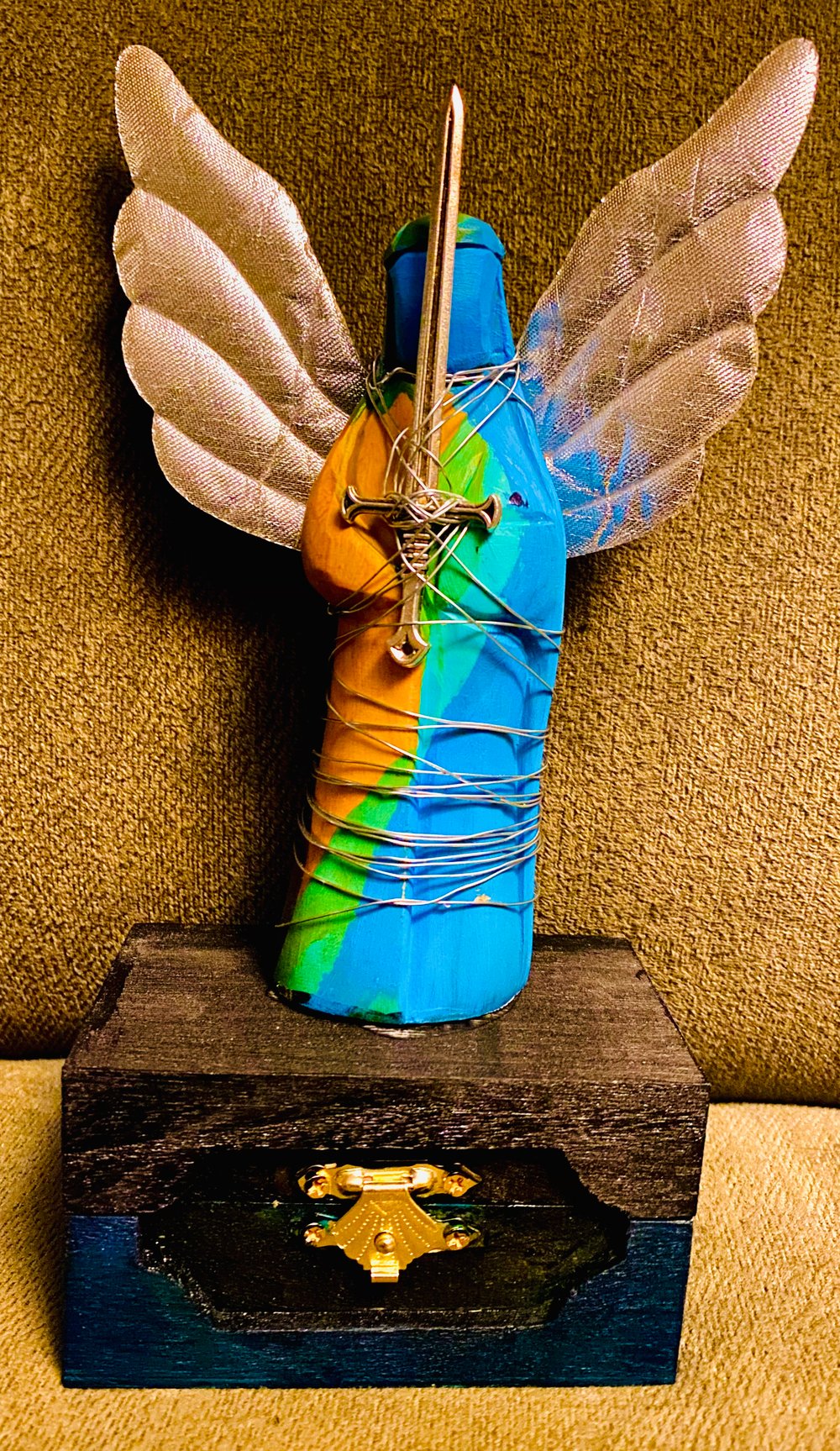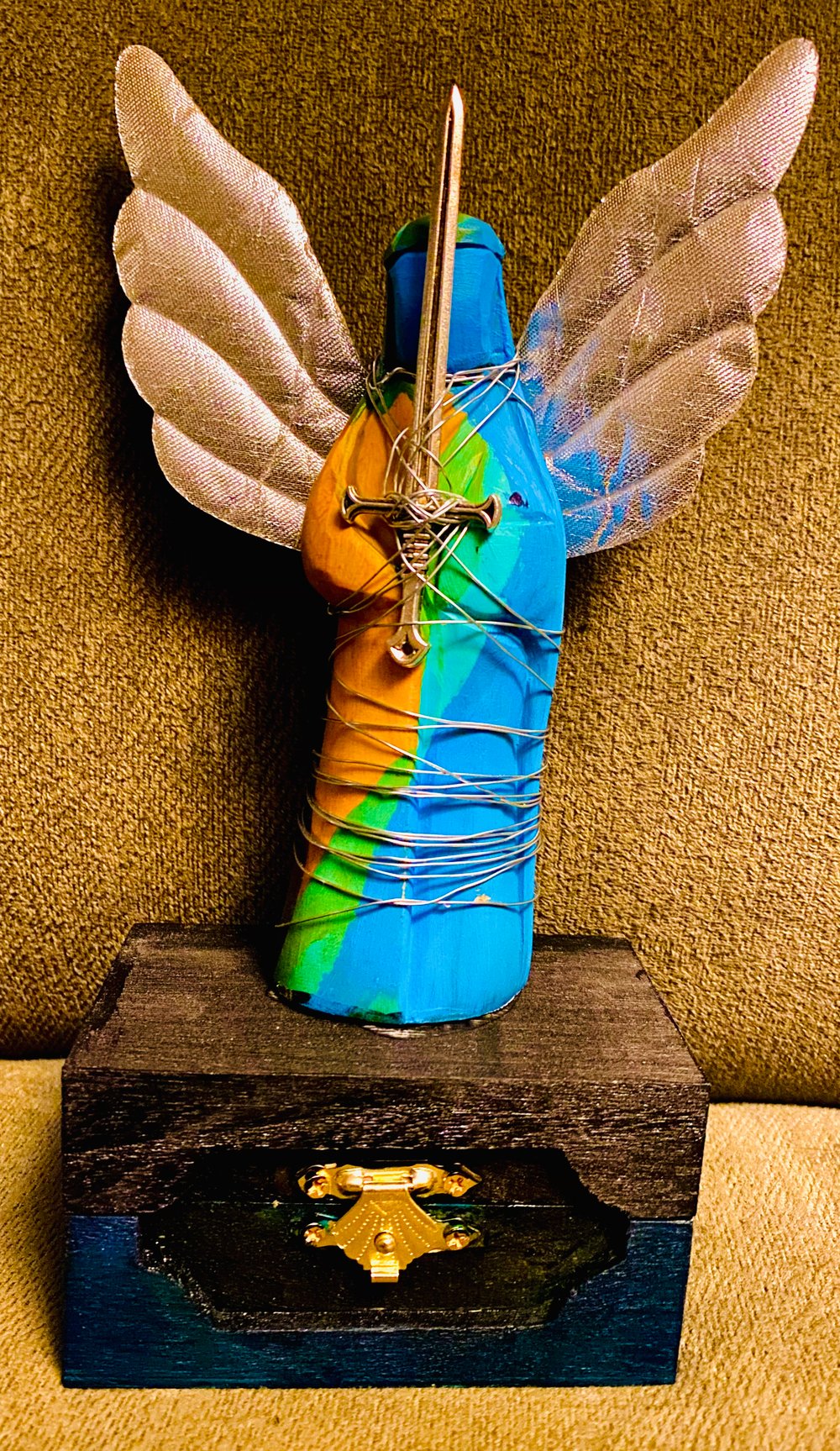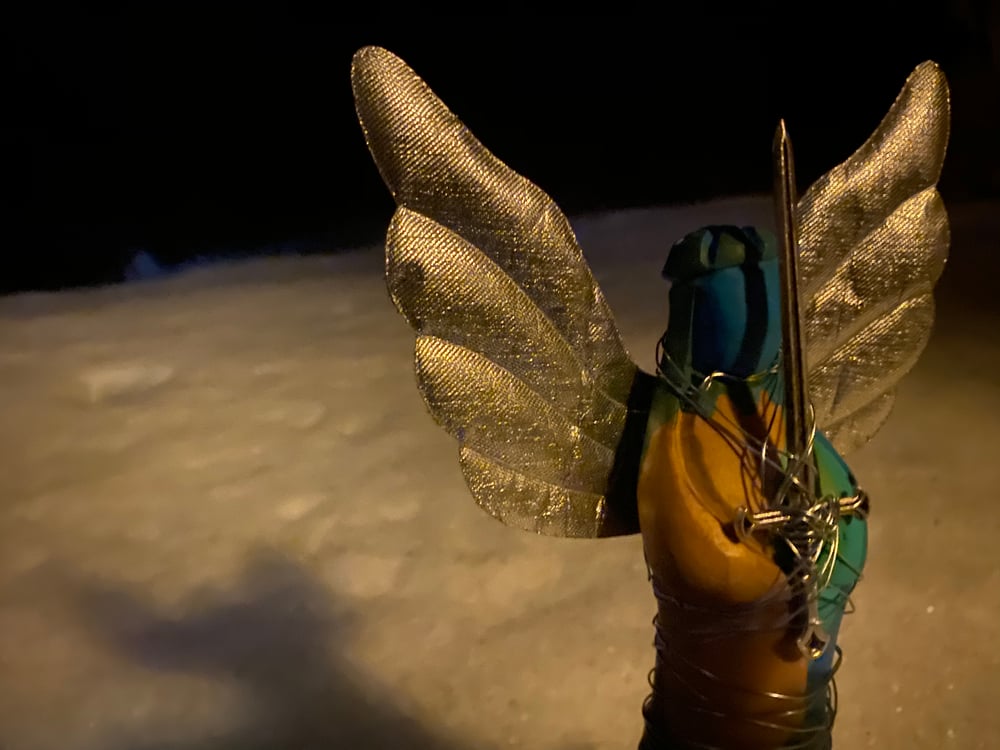 Hand painted sword bearing sage filled angel topped treasure chest created by Sharlee.
Dimensions:
2"h (box) / 8.5"h (angel) x 4"l x 2"w
Redeemed from the 8 of swords tarot card bondage, no longer victim to self limiting belief, this celestial queen sprouts her forgotten wings. By virtue of strength remembered, she cuts her own bonds, bypasses the 9 and 10 of swords, and flys straight to the Ace.