The Obsessed Live in Amityville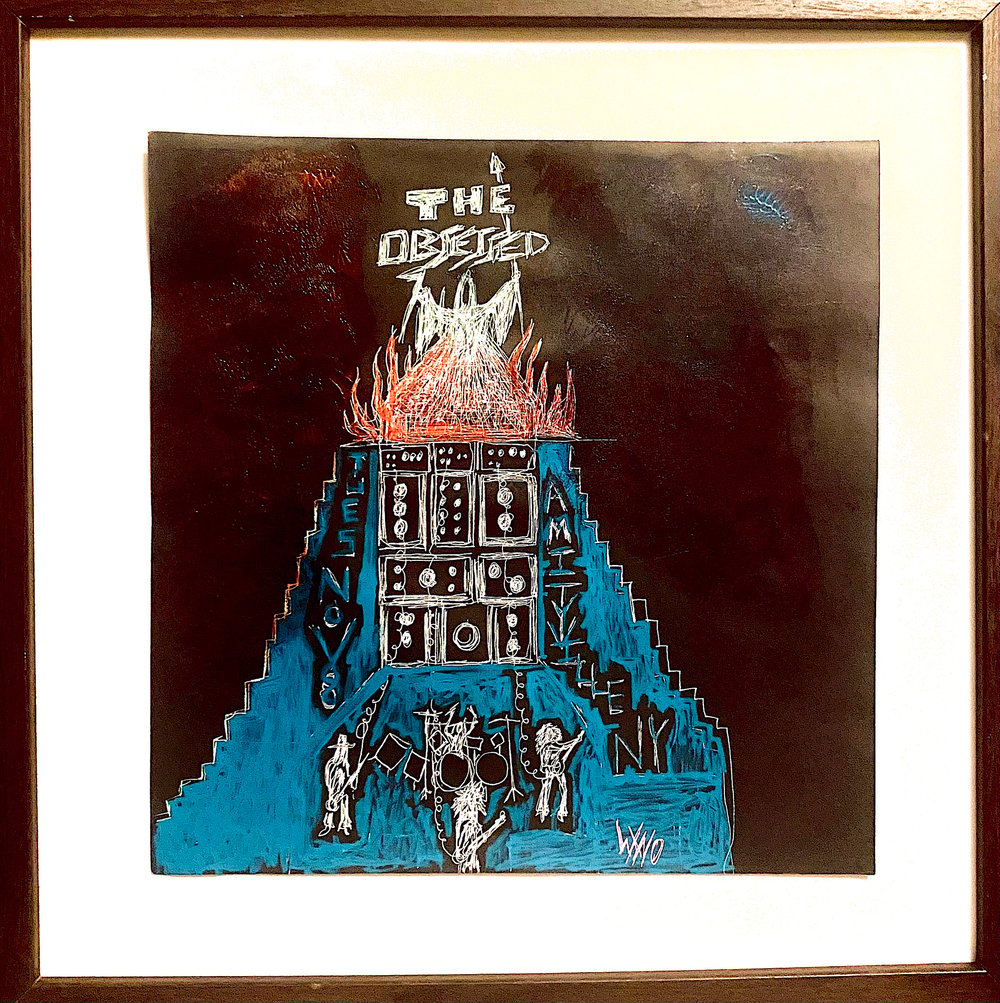 This piece is from a kickass gig we did in Amityville, NY on our most recent US tour-- never made it to the merch table, now resides in a regal frame. The sorceror of flame invokes the power of rock.
Dimensions:
17"h x 17"w
Hats off to Restless Spirit!