Amulet of the Sun Necklace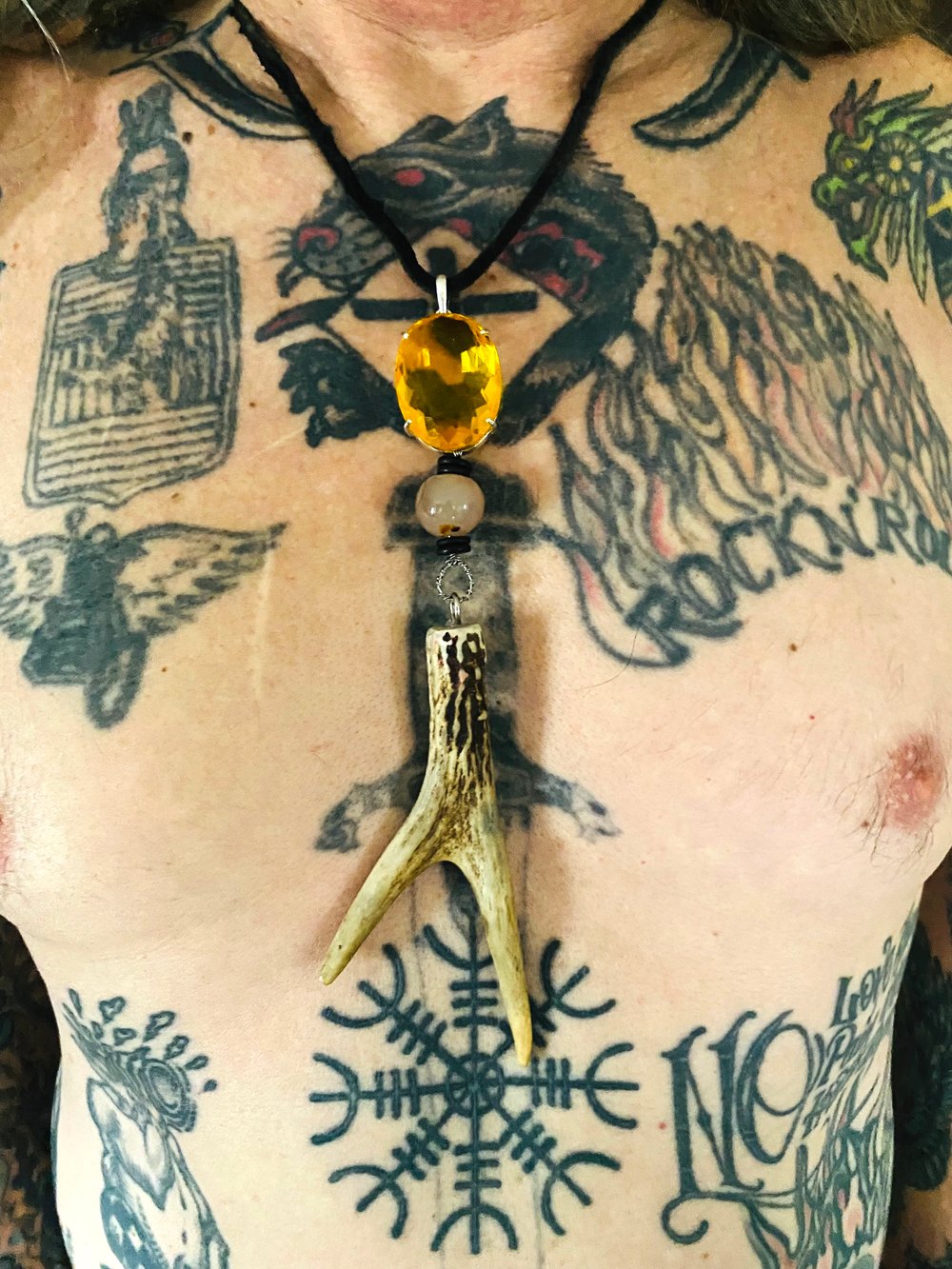 Sterling silver arms hold this gorgeous and robust multifaceted citrine power stone (1.25 inches long, 1 inch across), crafted into a large pendant with black Nepalese ox bone discs, and a spherical orb of dreamy carnelian, culminating in a righteous piece of forked deer antler.
Carnelian, queen of the astral realm, is crowned by the magnificent power of citrine. The forked antler, one point towards the earth, one point reaching out towards space, promotes both grounding and expansion.
You get all that hippie truth, star rider? This is your cosmic artifact!