Shrinebuilder Patch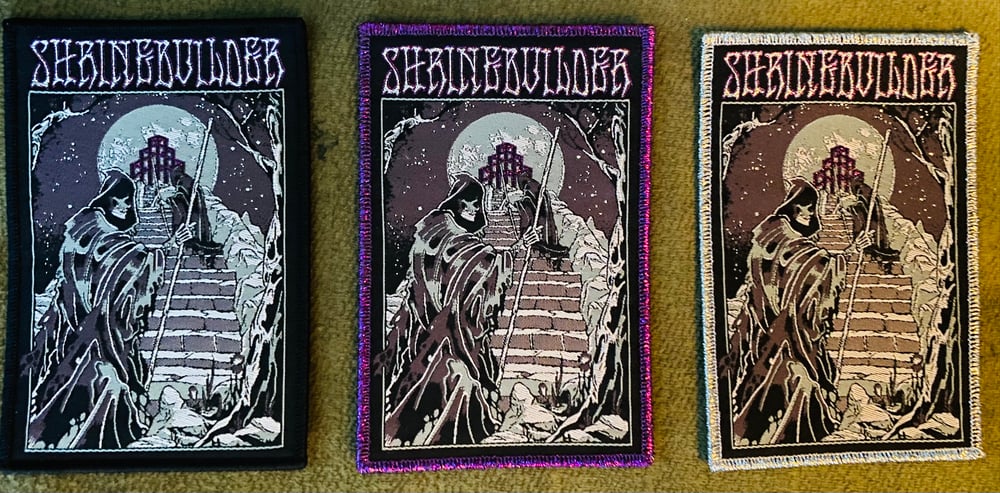 Courtesy of my amazing Polish patch making friend (N). Extremely limited edition and all proceeds go to preserve the Gregorian-Pagan-Monk Ale fund.
One patch per order, bundle discount if you want multiple (email us if you do).
Get one for your battle jacket asap, and ensure your seat at the table in Valhalla (with a complimentary flagon of sparkling mead).
Dimensions:
3.5"w x 4.5"h
When ordering, let us know if you would like black or silver.
purple = sold out