Saint Vitus - Swiss Flyer 2014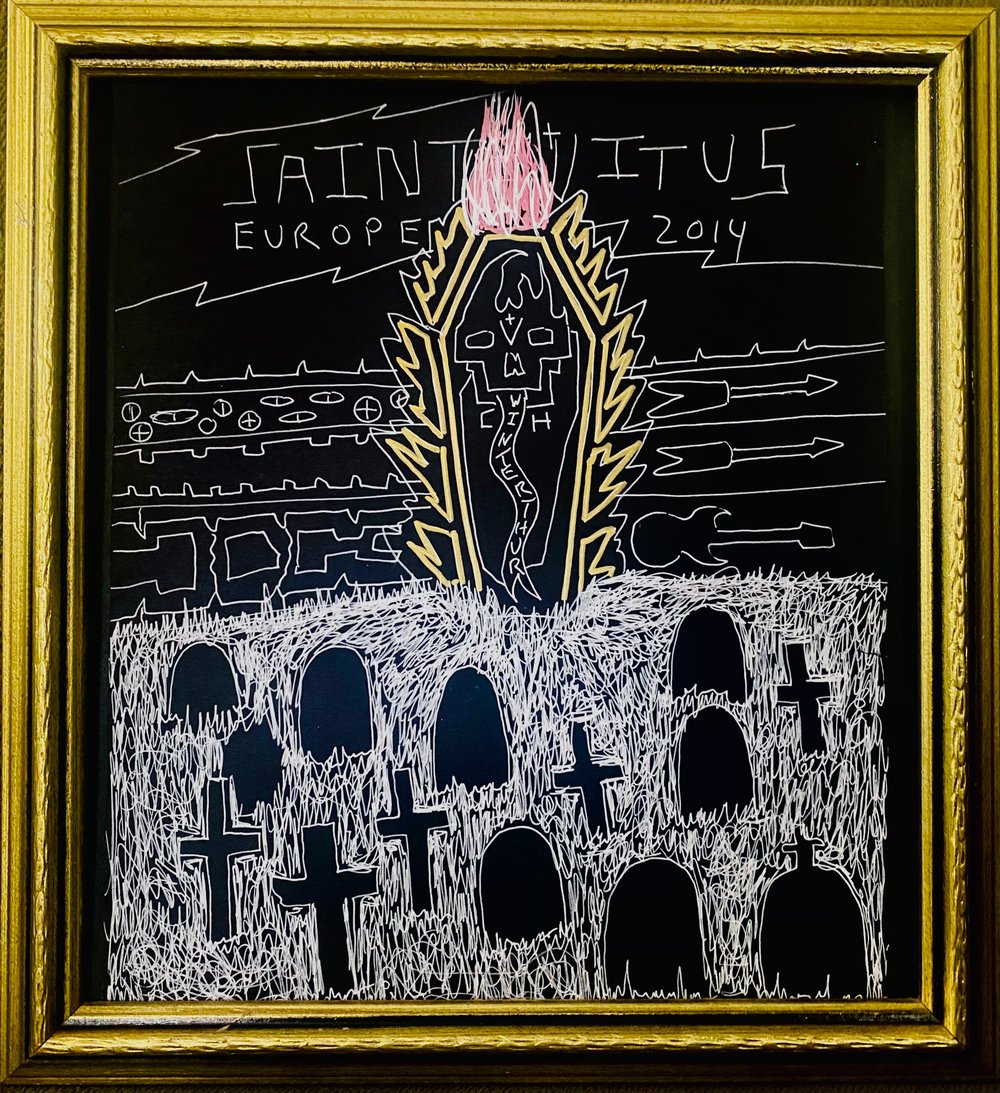 Often while on tour I like to draw flyers or mini posters for the shows. Sometimes they would make it to the merch booth, some I would give away to a fan that I thought might want it, and some would end up in my suitcase upon my return.
This here is a flyer I made for a Saint Vitus show while on tour in Europe. This particular show was at a killer venue is the Swiss city of Winterthur. It always makes for a better show for me when the crowd is totally into it and throwing down, and this was one of those special nights.
Dimensions:
13"h x 12"w
A dark theme but a bright night.