Saint Vitus - Lillie F-65 (signed CD)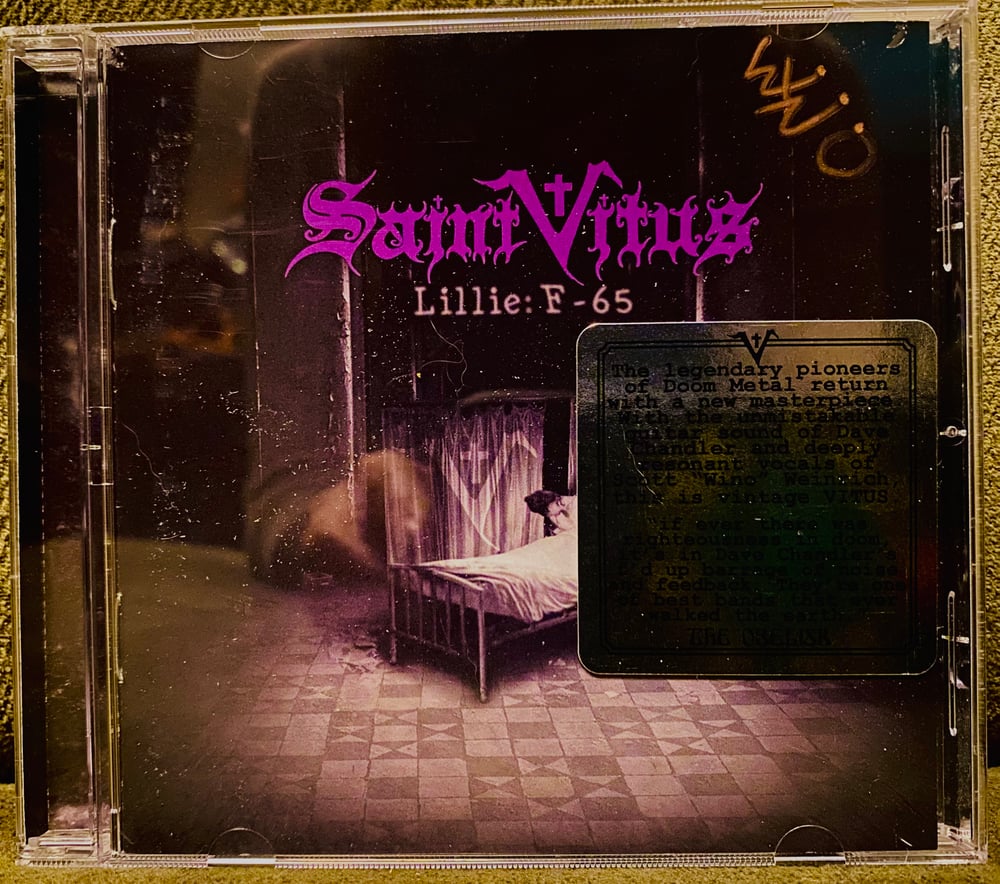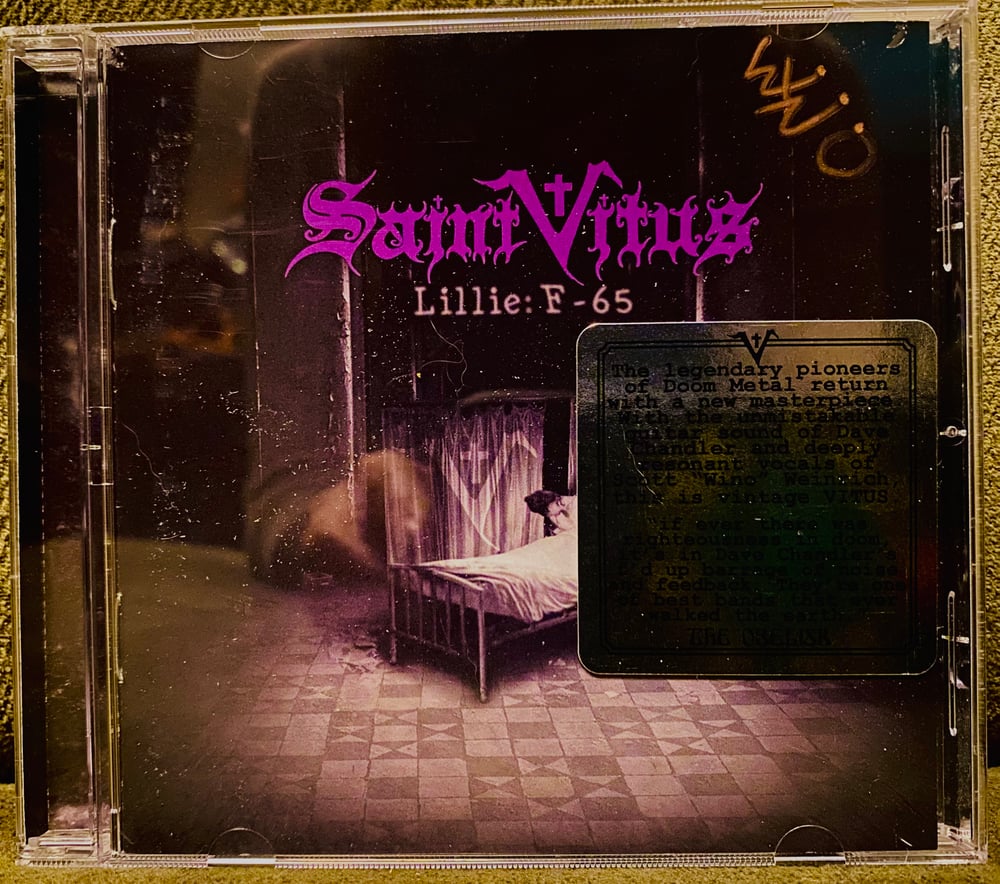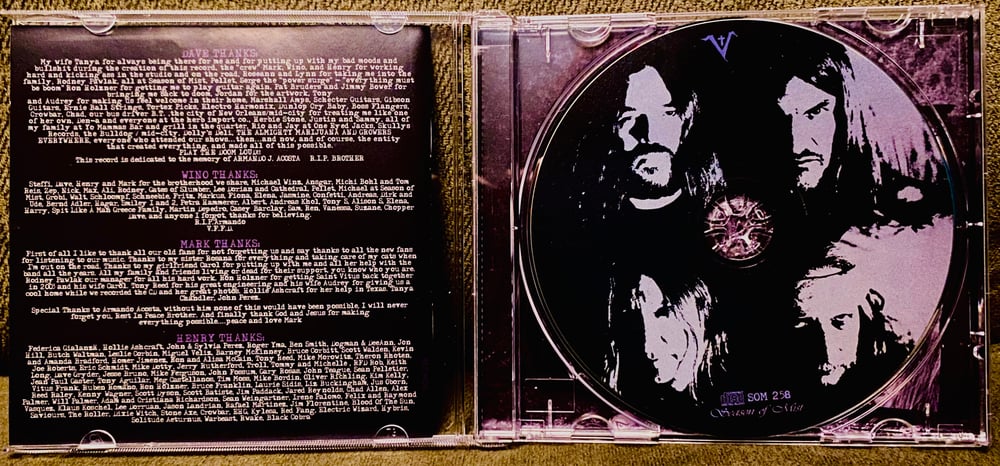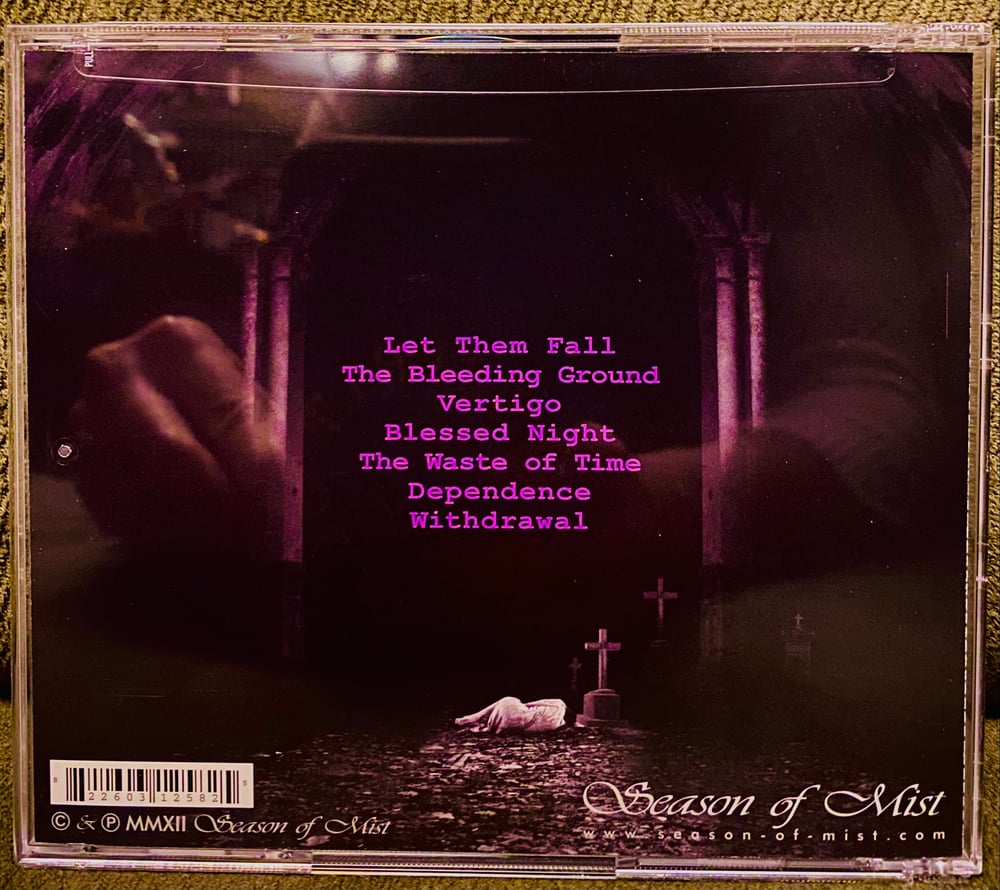 We went accross the Puget Sound accompanied by 2 coast guards as an escort for some reason, and of course for a brief moment I wondered if they were after me. But we made it to Tony's studio and it was a 2 part deal. 1- We tracked in the middle of the woods, fully sasquatch country, on his analog equipment. 2- We went to his house to do additional overdubs, mix, etc, on his digital equipment. All groovy.
I like this album a lot, it is classic Vitus and the production is good.