Saint Vitus - Blessed Night (signed single)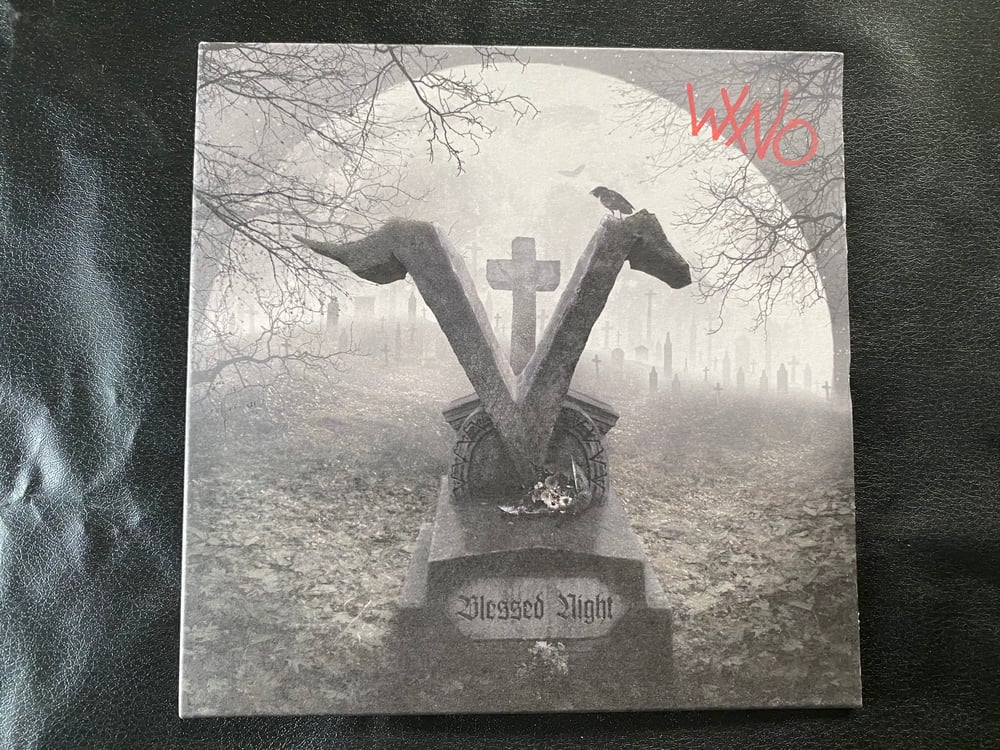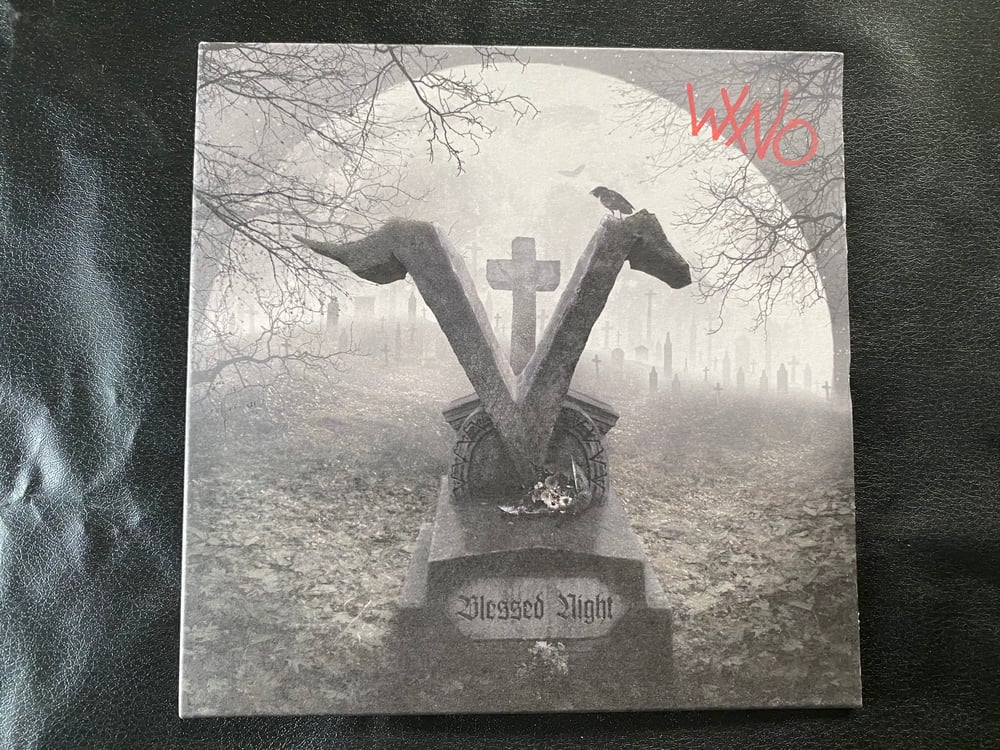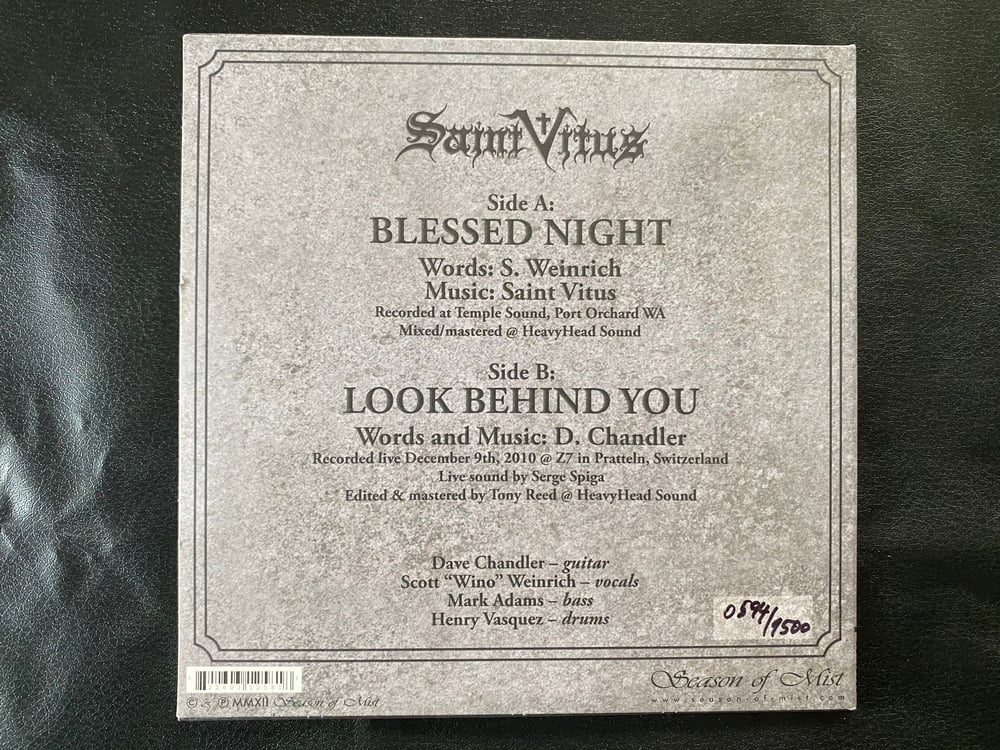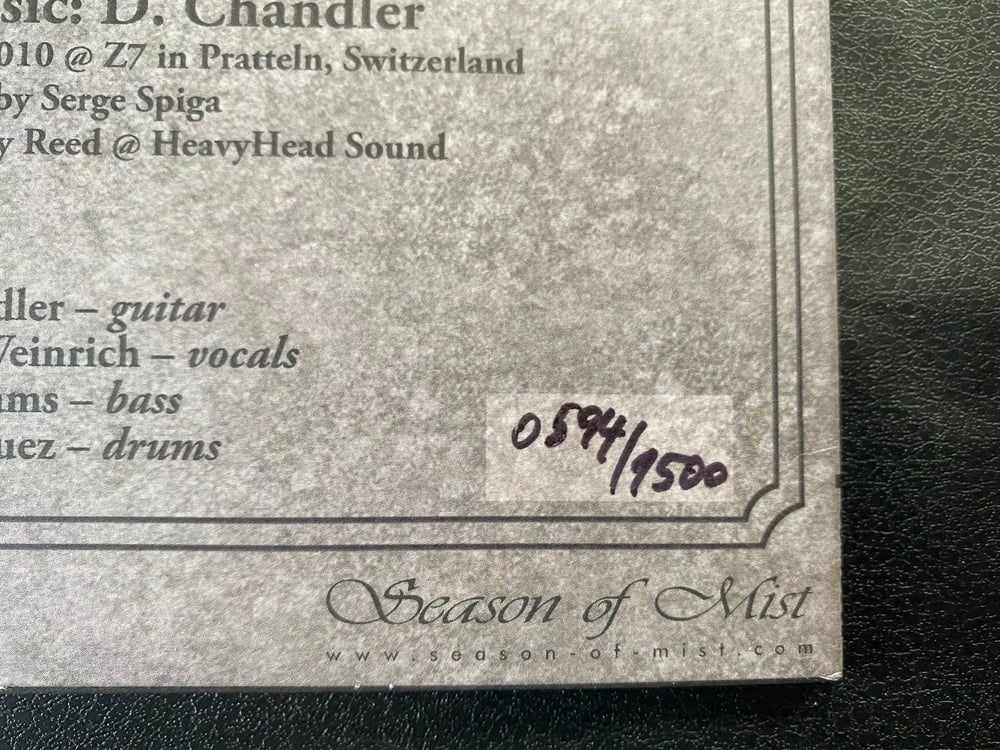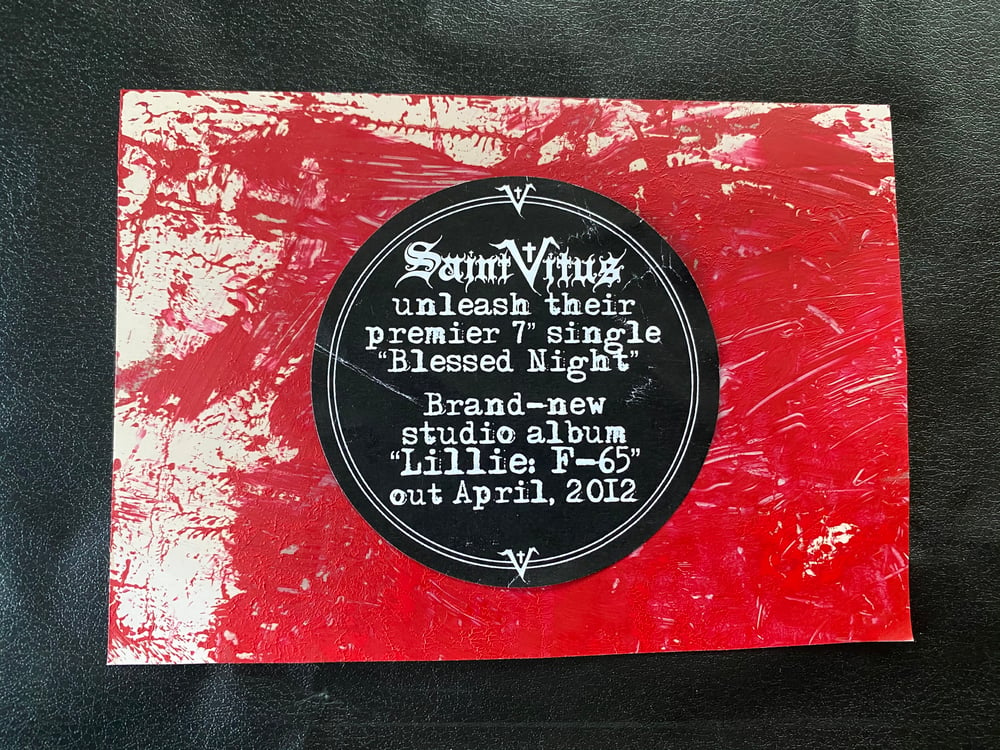 Limited Edition Season of Mist pressing. Features Blessed Night and Look Behind You (2010 live in Switzerland).
Blessed Night is one of the few Vitus songs that I wrote the lyrics for. It's about a king and queen of another dimension defending their realm.