Quash Fear Clock (Working Clock)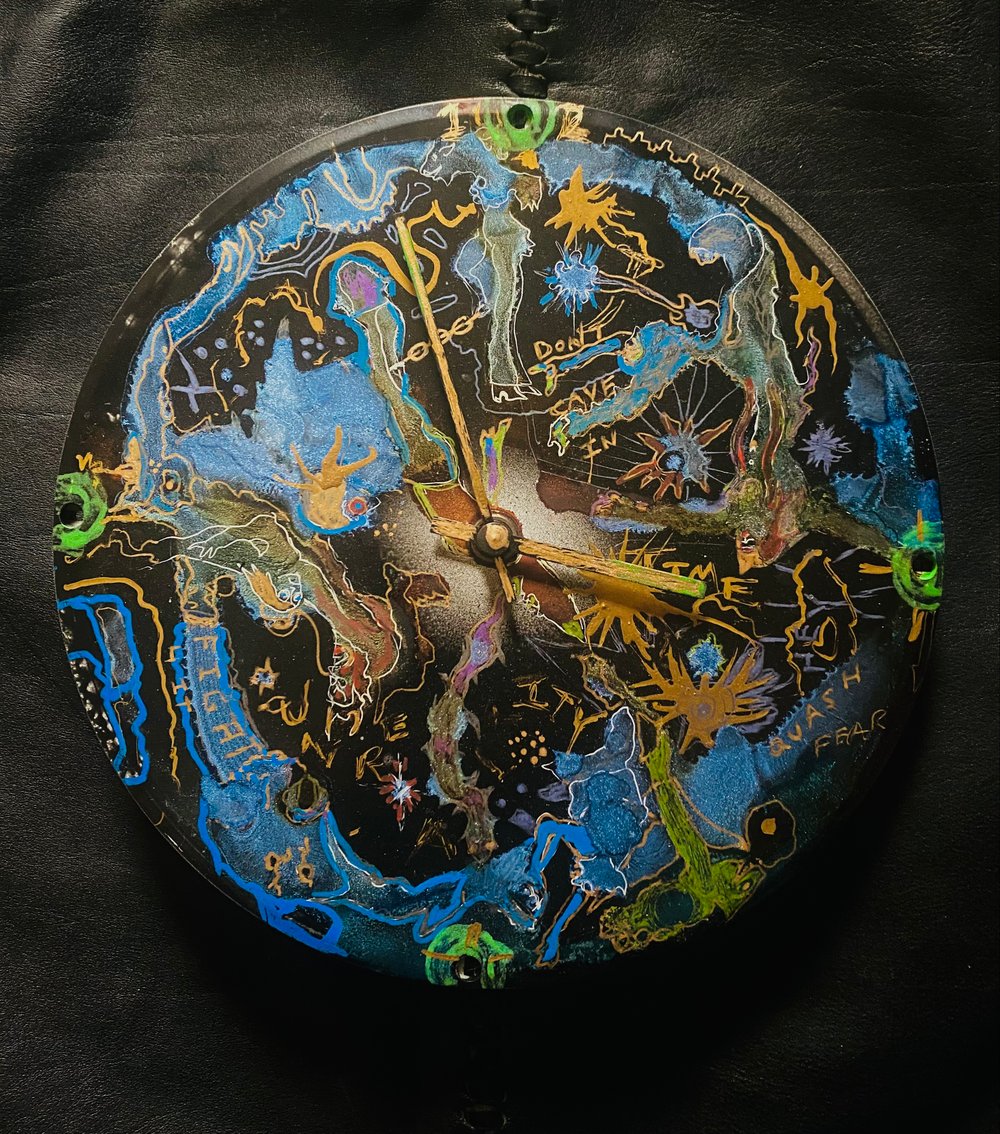 This is a motivational abstract clock that I really got down with, and put a lot of energy into. The images that I painted in are just a fraction of what can be seen in the chronological chaos, that reminds one, amongst other things, to quash fear, fight it, and don't cave in. Hang it right side up with the 12 on top, or look at it upside down, as the images are not confined to the man-made parameters of our theoretical prison called time.
Dimensions:
8" in all directions
This one would go best near a light source as it will keep the glow in the dark paint of the clock hands charged and luminescent.