Purple Neon Dream (Self Portrait)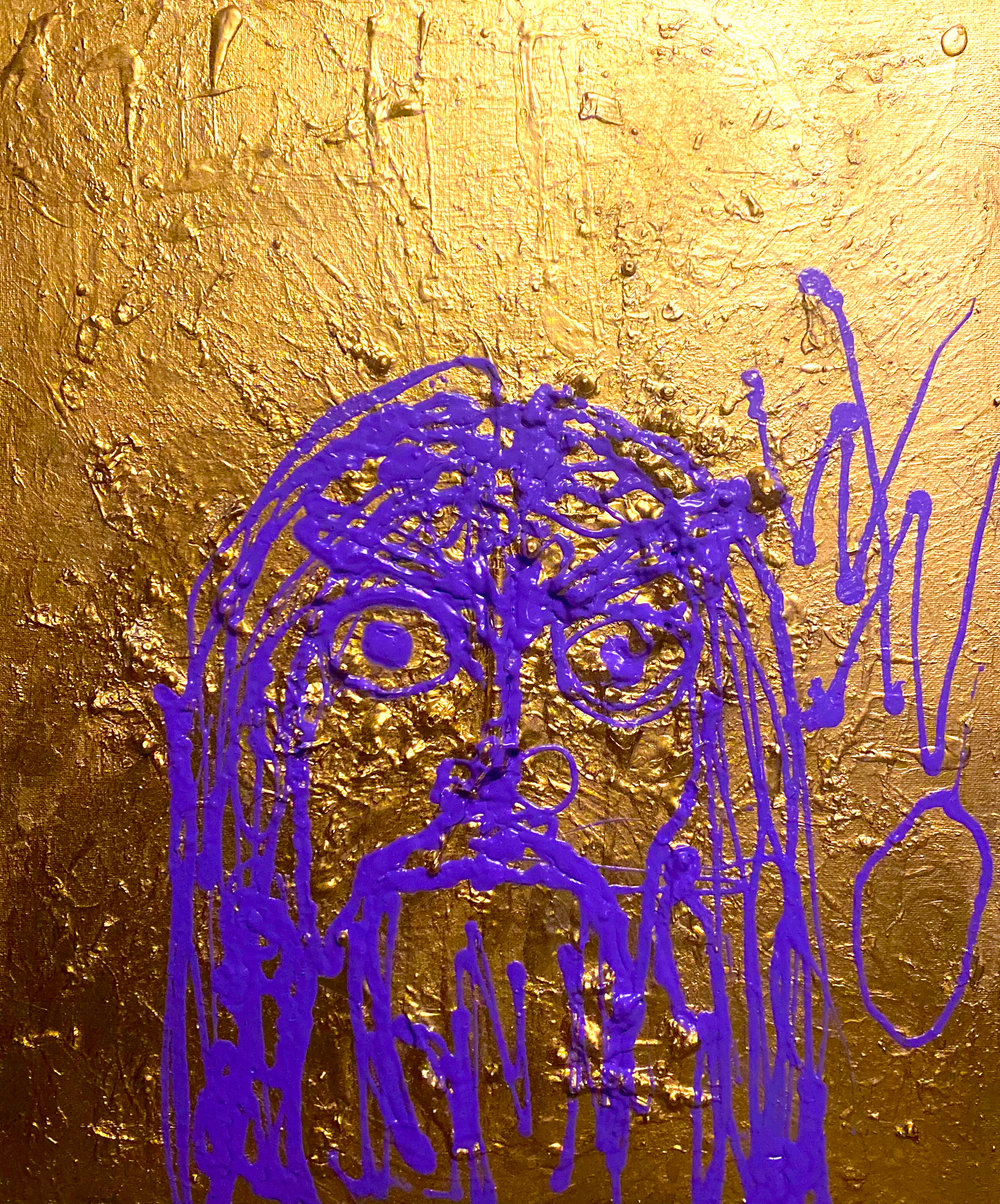 When inspiration strikes, squirt out that purple paint. Doing a self portrait is tricky, and usually, the simpler the better. After spending some time outside, this one is well kissed by the elements.
Dimensions:
20"h x 16"w
A manifestation rising out of the sea of debris in purple and gold.