Lords of Guitar Leather Vest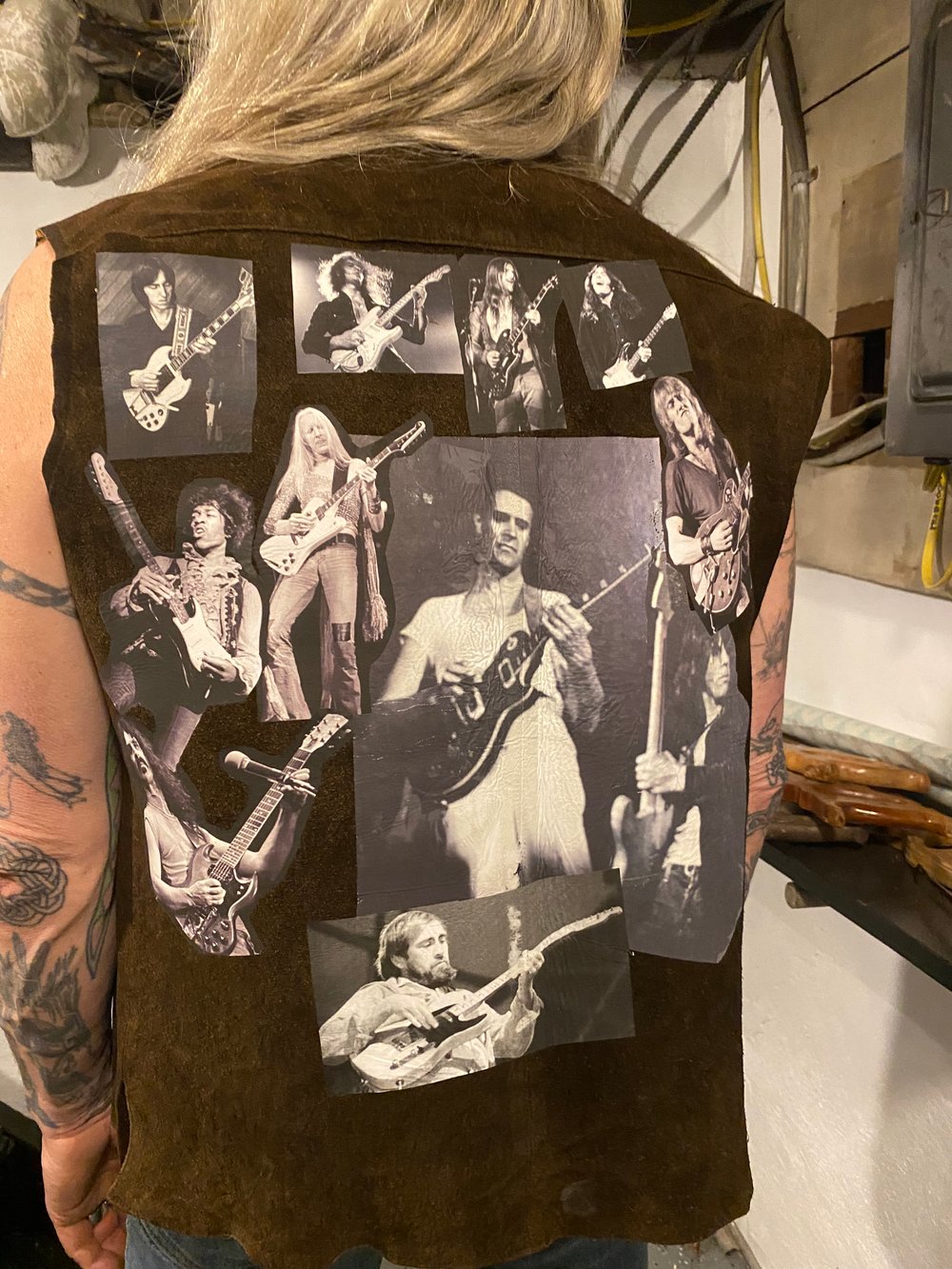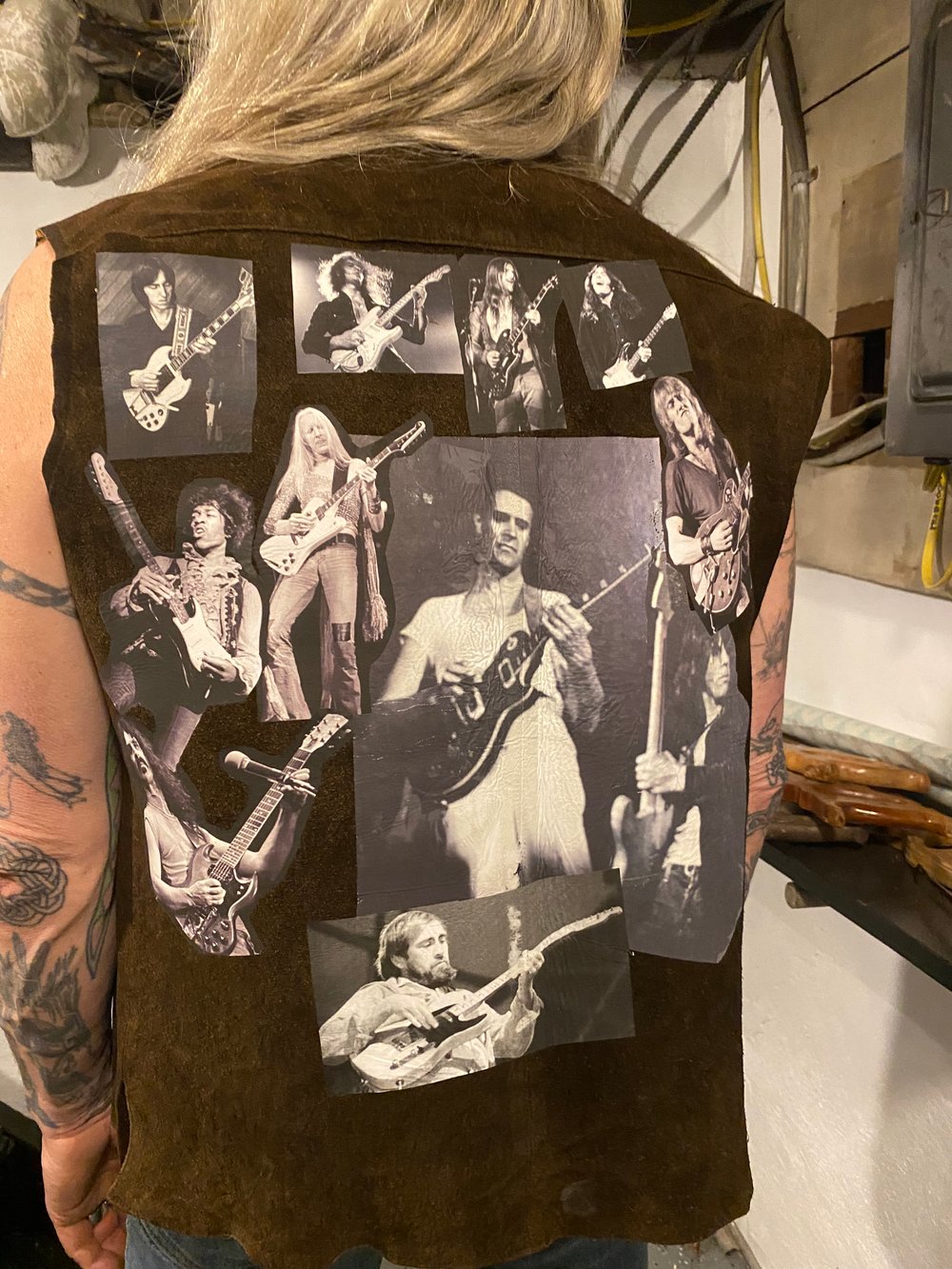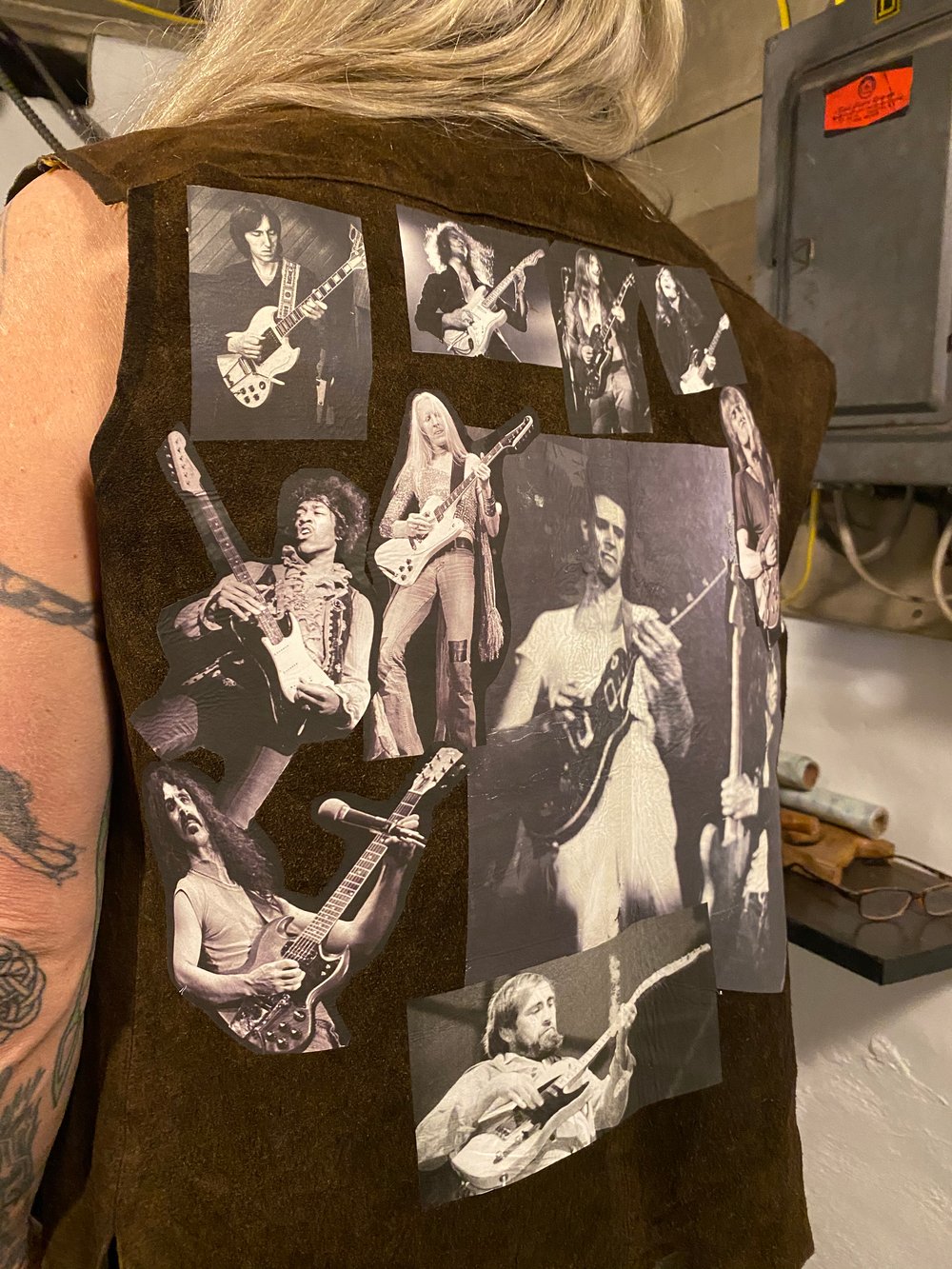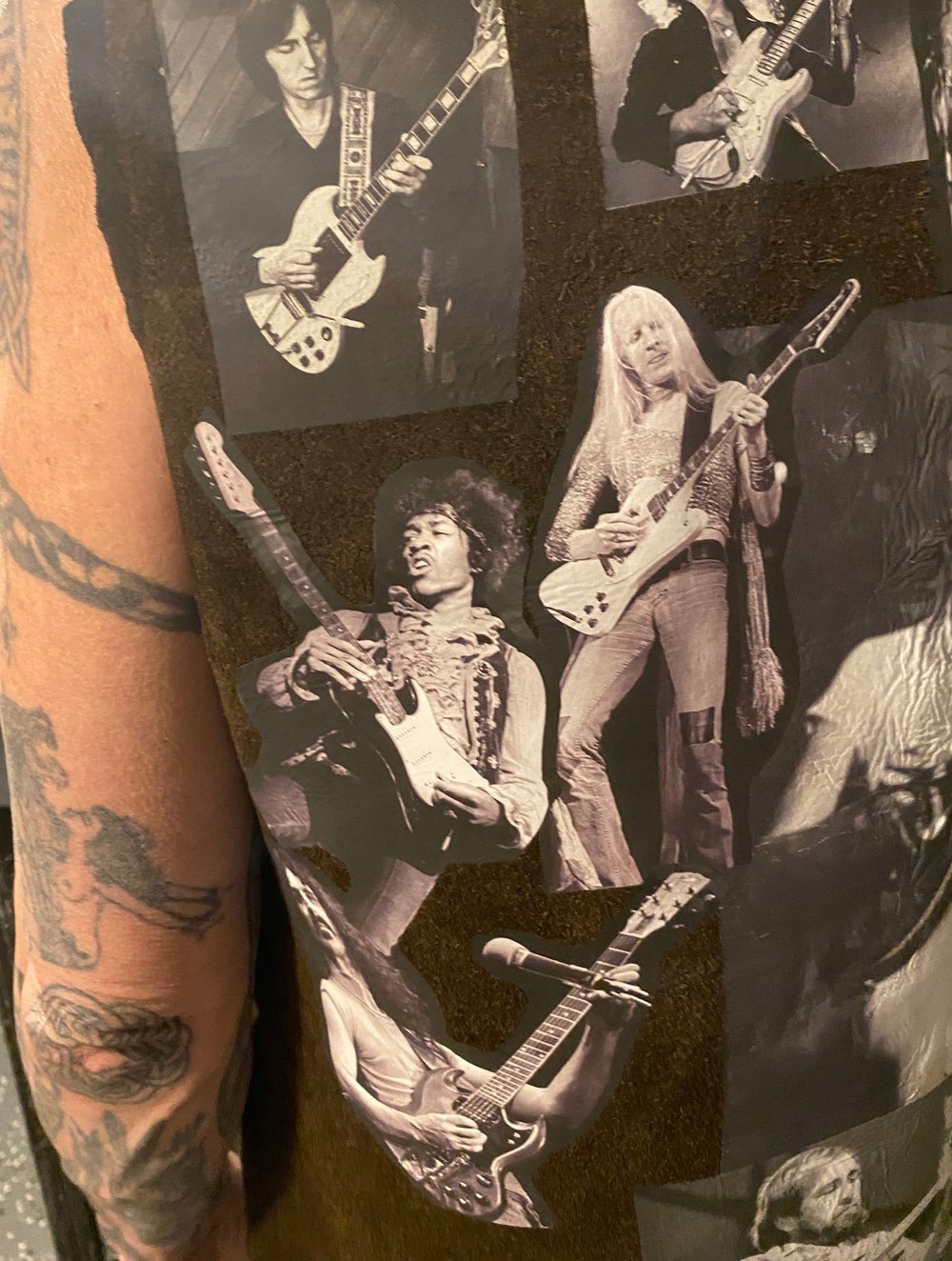 Brown leather vest with some of my personal favorite guitar players collaged in all their glory.
Zappa
Beck
Mclaughlin
Galliger
Blackmore
Winter
Hendrix
Holdsworth
Buchanan
Lee
Marino
Size is Large. Rough cut with 2 front pockets. Buttons up. Images will be beeswaxed for longevity, but better not to wash it.
Fancy dinner jacket or for enjoyin a bottle of wine on the street, guaranteed to turn heads, and open ears.