THE OBSESSED: Hot Rails Special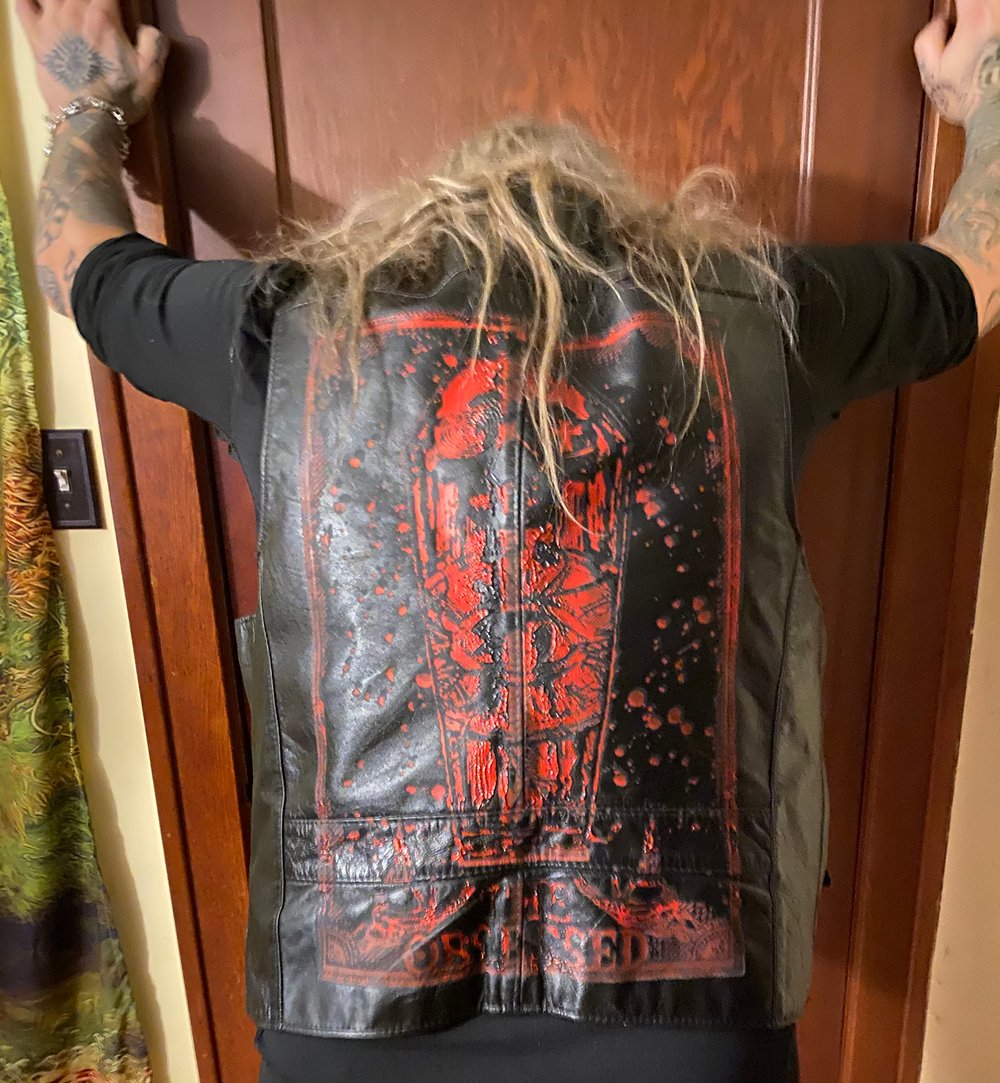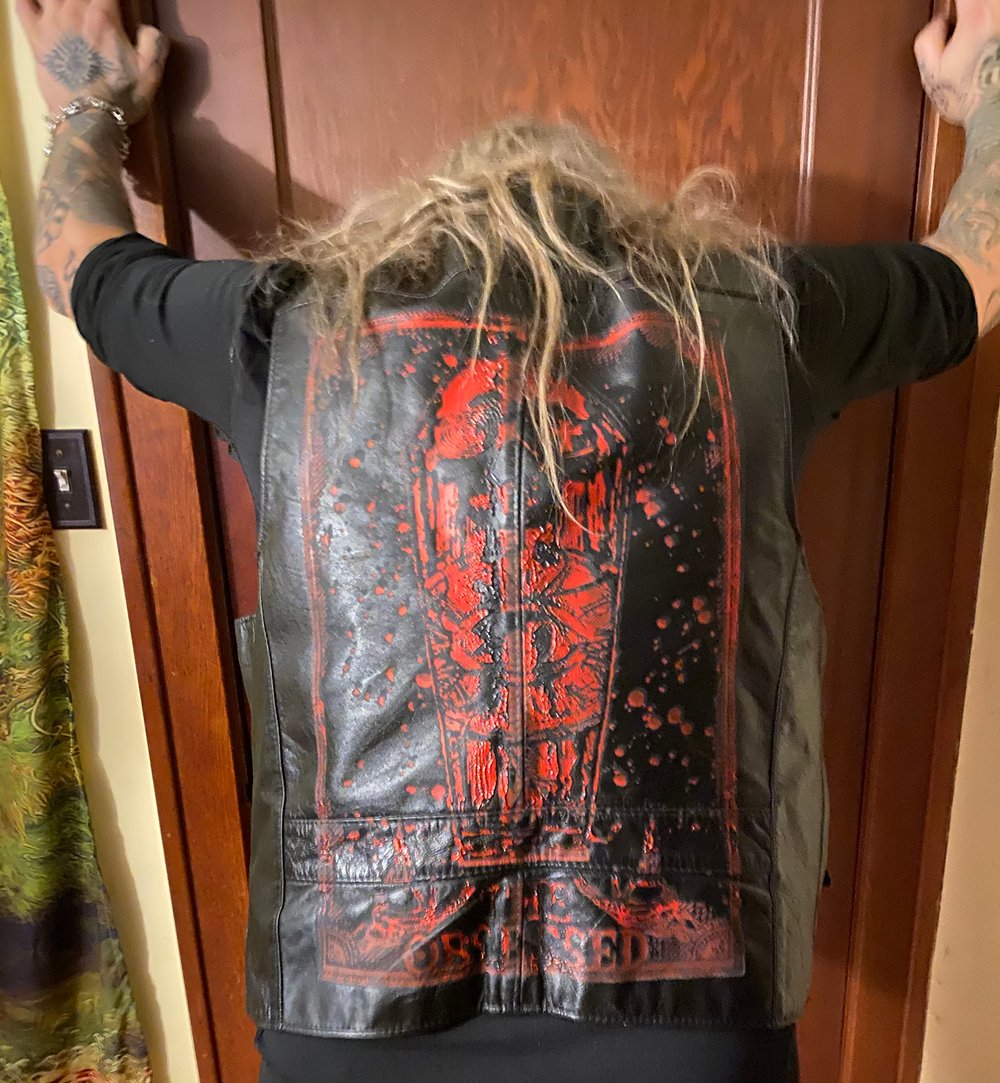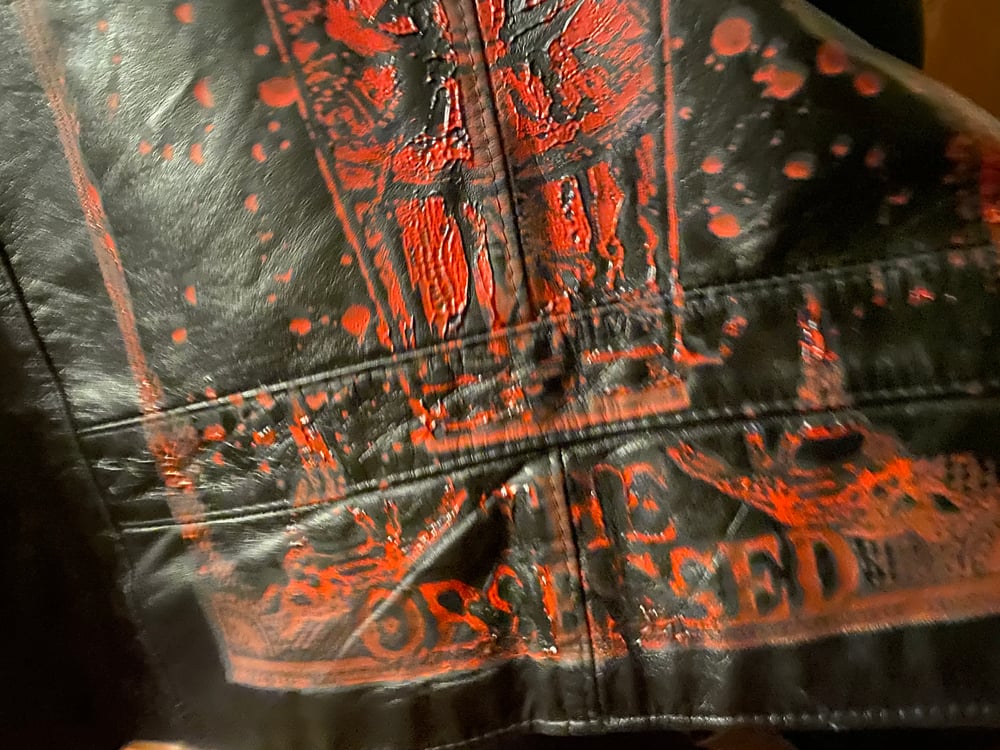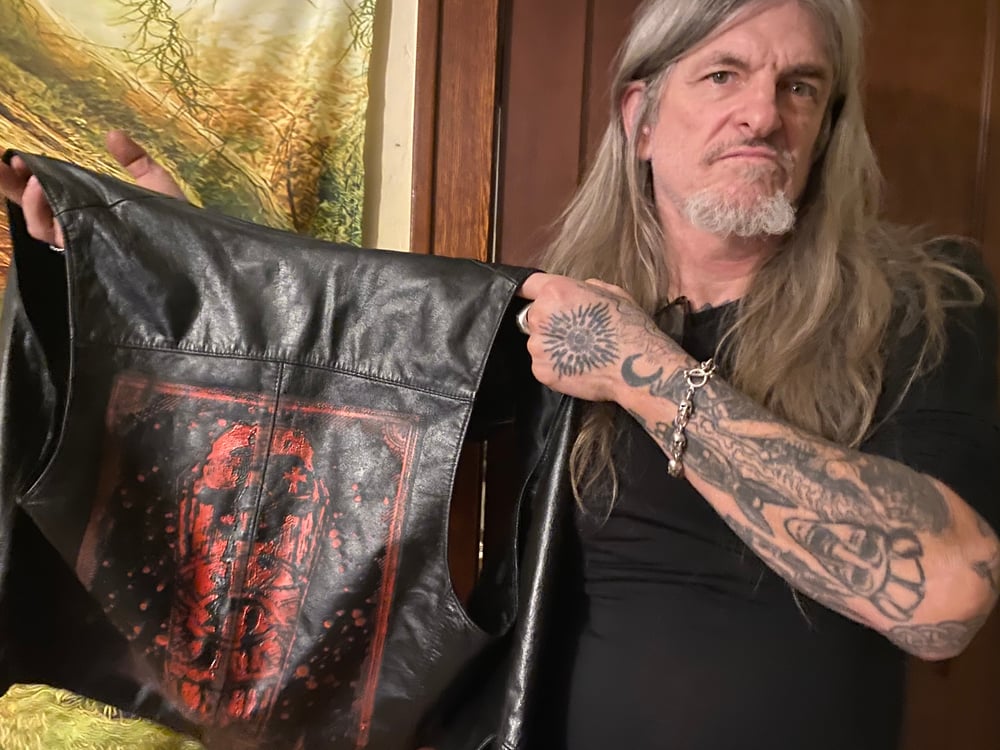 One of one. Hot rails special. Black, supple, glove leather vest, adorned with the much acclaimed Grim rendition of The Obsessed coffin/tarot t-shirt design.
Size M to L. But looks kick ass on all.
No shirt, high waisted bell bottoms, the kind they give you in the navy or prison...