Higher Than Owl Pussy - Part 2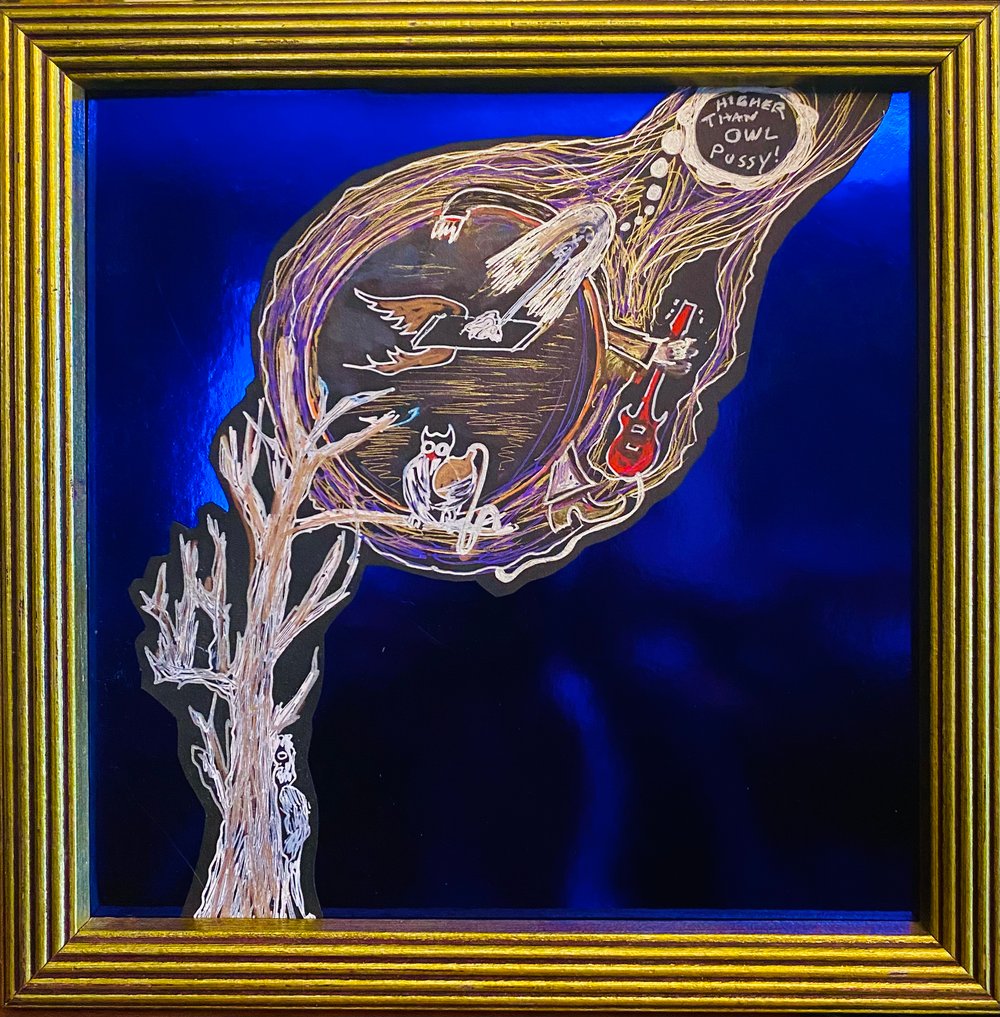 For background info on this piece, see the description for Part 1 of the series.
Slightly different than the first HTOP - in this edition the foxy little owl holds and incubates the glassware and dude carries his guitar aloft as the winged vessel accompanies him across the brilliant moon into the lush, velvet night.
Dimensions:
10"h x 10"w
The majestic blue substrate was the vision of my significant other Sharlee, check out her fairy designs on this page also. I thought it was a fantastic idea, and so it is.