Higher than Owl Pussy - Part 1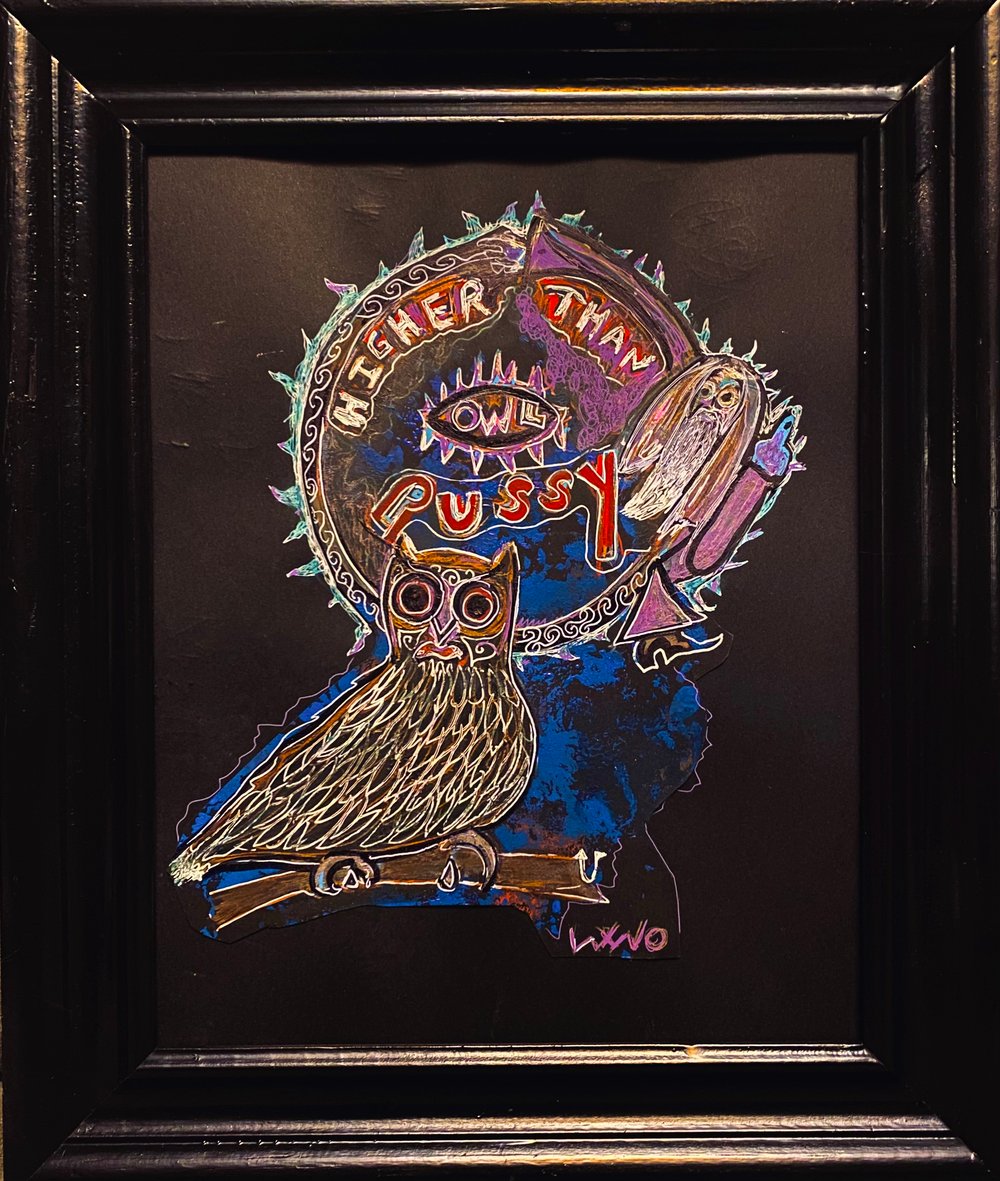 Relatively self explanatory, this slogan is actually borrowed with permission from my good friend Reid (Jasper, the Kratom Kid) Raley. He informed me that the original slogan was 'higher than giraffe pussy', but he felt that owl rolled off the tongue better.
Dimensions:
12.5"h x 10.5"w
Right on, Jasper. I think its funny as fukk and it has inspired a whole series!