Guitar Eye Self Portrait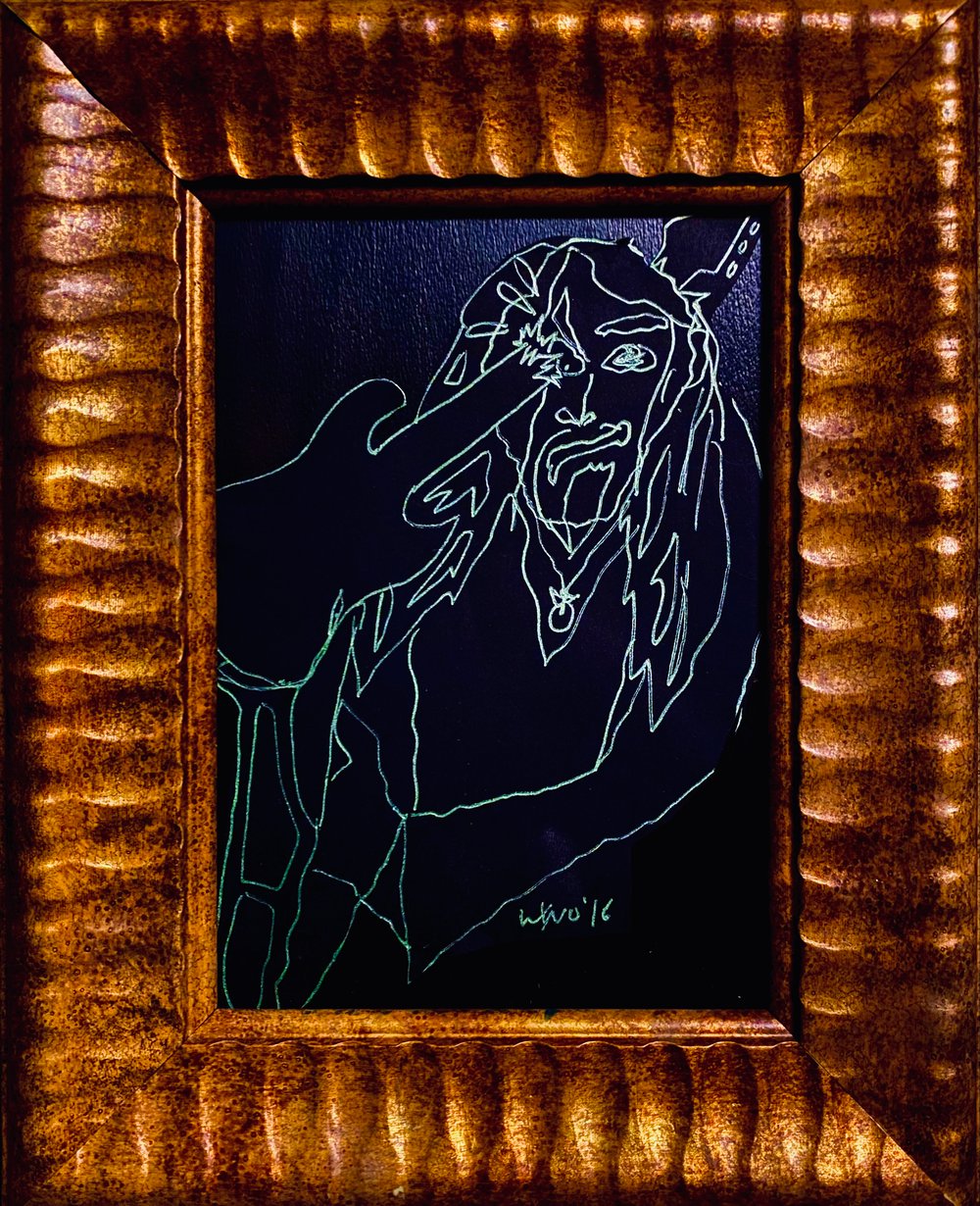 This is a self portrait I did in 2016, around the time that I had first acquired my black paper addiction. This is a study of emotions and actions, a direct result of rock n roll chaos, and also a subtle social comment - Do you see things the way they are? Or is one eye blind?
Dimensions:
10"h x 8"w
Don't succumb to the fears machine.