God Luck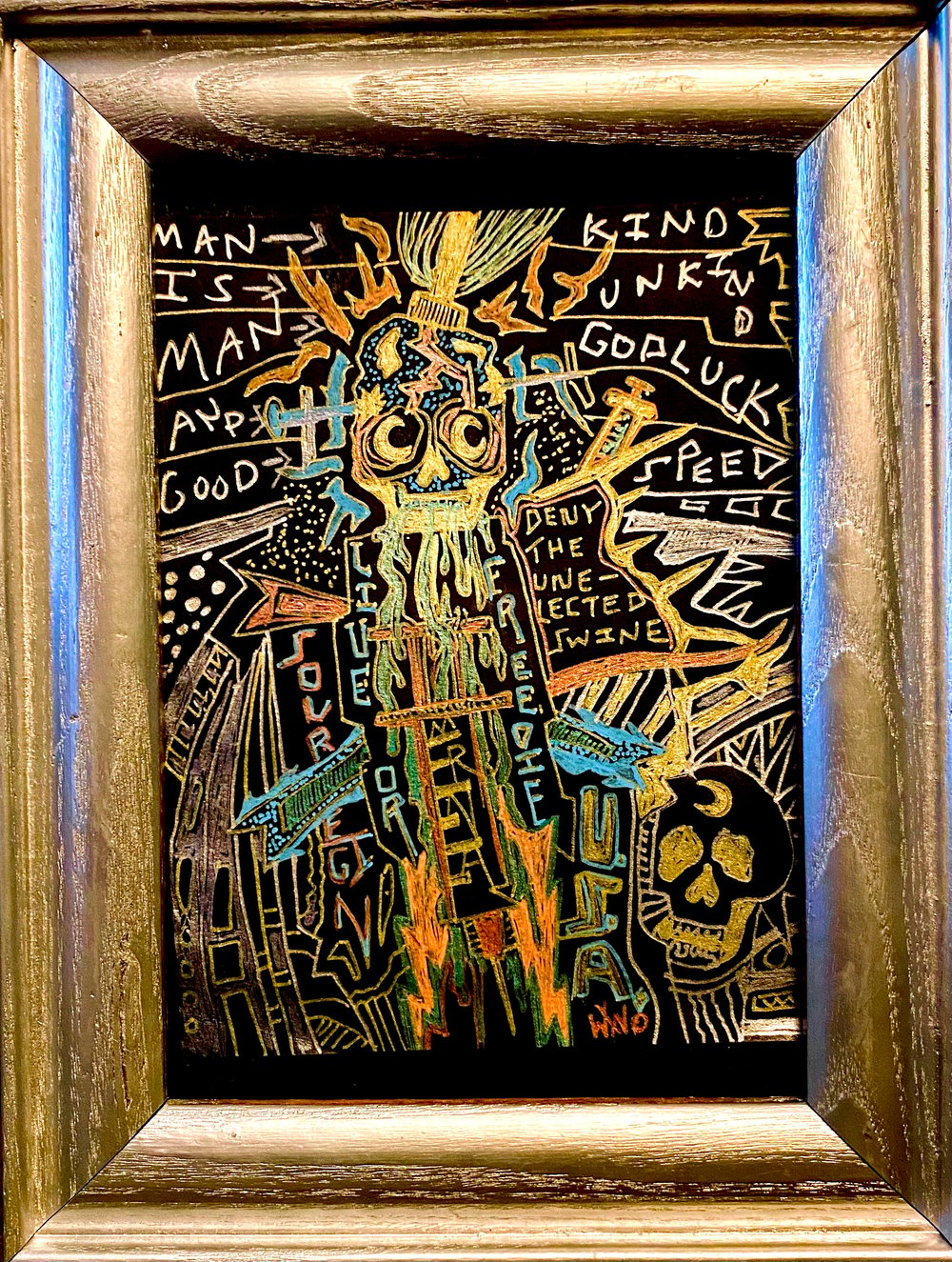 This is inspired by and also incorporates the lyrics from Weedeater's song 'God Luck and Good Speed'. I dreamed it was the picture behind the glass of a party box used by benevolent creatures as an insufflation device.
Hats off to the Weedeater folks, I love those guys, and this song especially. Mankind is unkind man, god luck and good speed...
Dimensions:
9"h x 7"w
Let's get pointy y'all!