Diamond Death Owl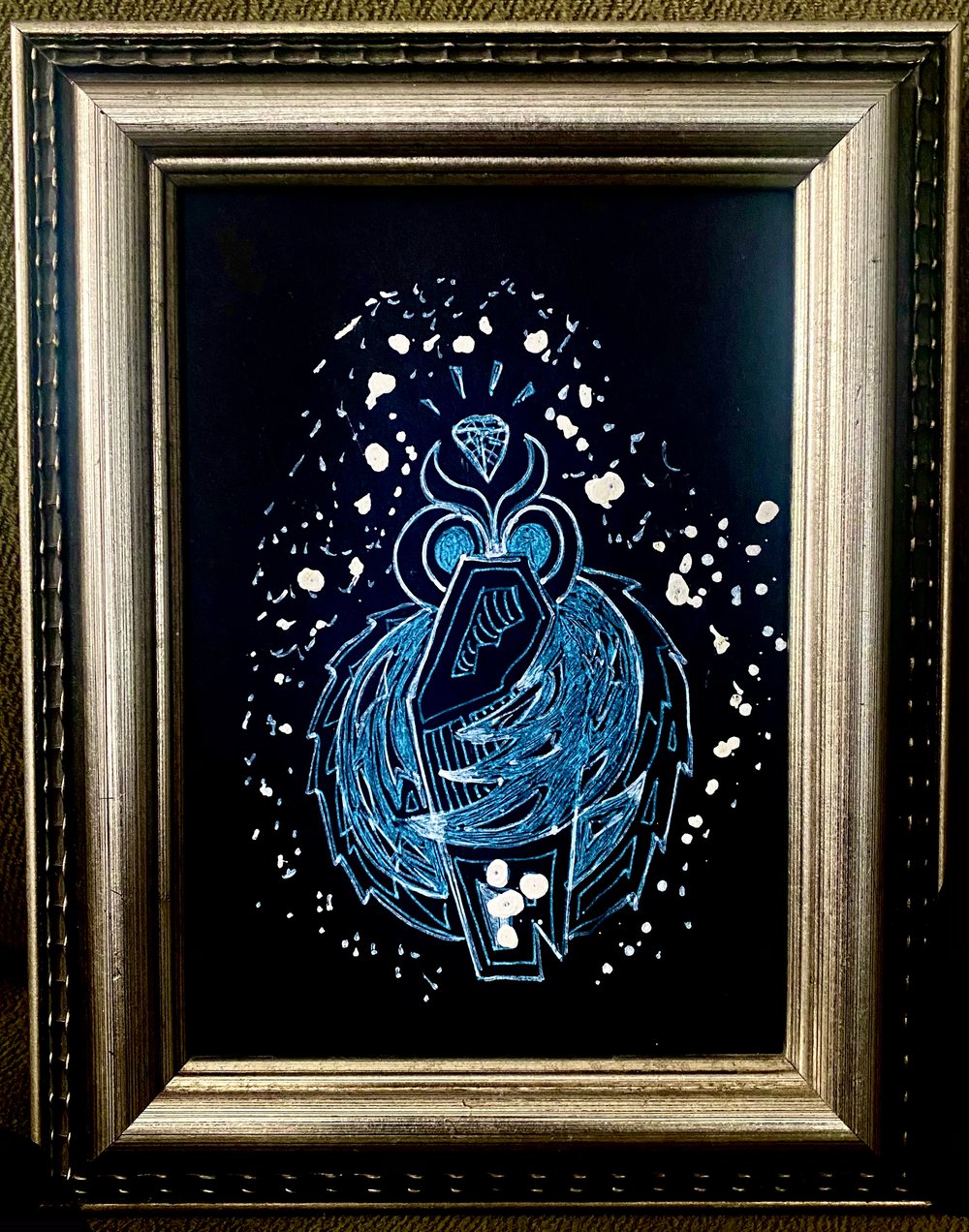 Out of the vaults of yesteryear. This is one of my first pieces that I kept from when I first got my black paper addiction, during a struggle that I ultimately won with pneumonia. Talk about surreal.
The owl, the nocturnal eye, and the acceptance of death.
Dimensions:
9"h x 7"w
Primitive and crude as the diamond in its raw form.