Daydreamin' Daemon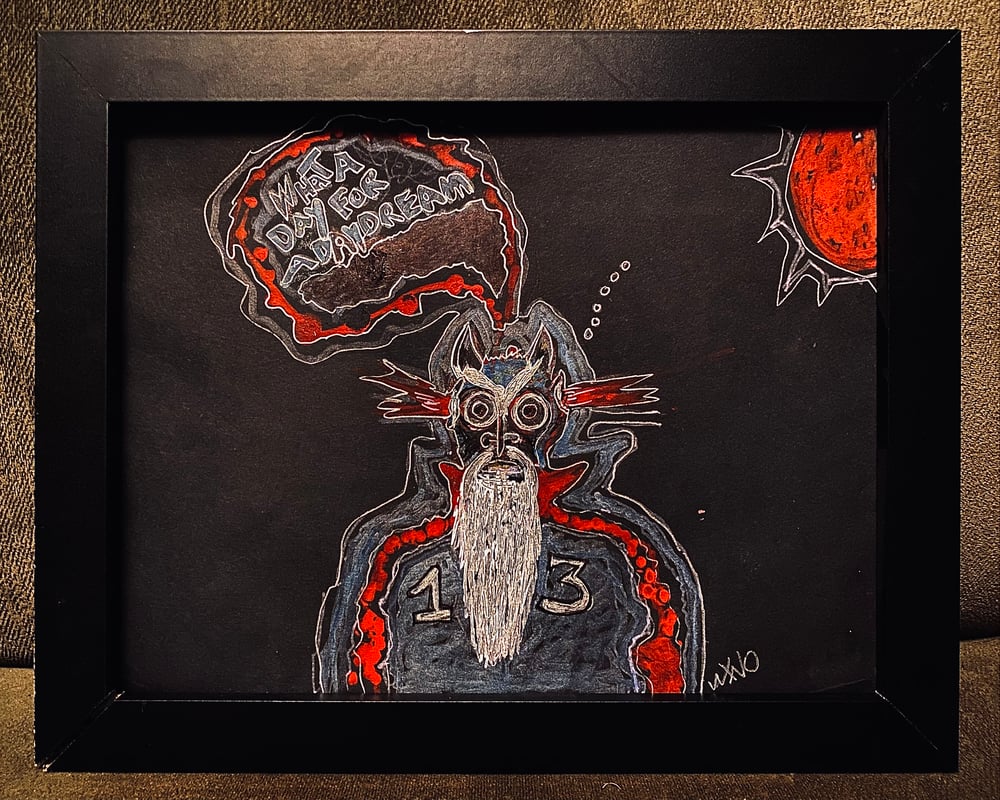 "What a day for a daydream, what a day for a daydreamin' boy"...to quote an old song and a personal favorite.
A daemon enjoying a sunny day. Oxymoron? It happens, right here.
This piece is a few years old, pulled from the vault, and inspired by S. Clay Wilson, RIP.
Dimensions:
10"h x 12.5"w
A nice day fer... somethin!